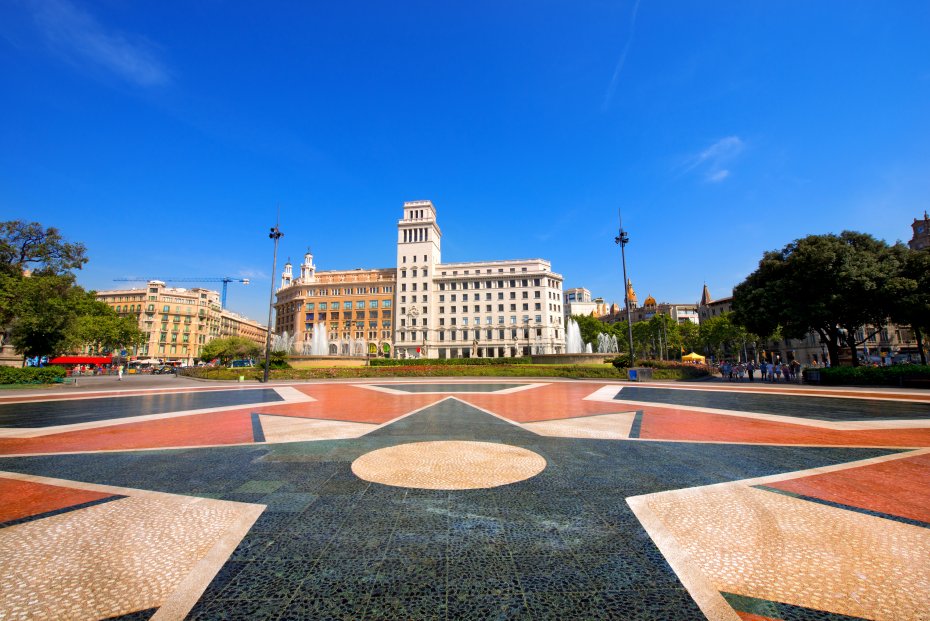 Pic by Alberto Masnovo | Dreamstime
Plaça de Catalunya, 08002 Barcelona, Spain
41°23'13.3"N 2°10'12.2"E
Plaça de Catalunya is one of Barcelona's most important places. It is the largest and better located square in the city and is the joint space between the Eixample (Esquerra Eixample and Dreta Eixample) neighborhoods with the old center of the city.
Besides, it is one of the places the locals use to meet their friends.
From Plaça de Catalunya some of Barcelona's most important avenues and streets begin: Passeig de Gràcia, Rambla de Catalunya, Portal de l'Angel, Ronda Universitat and Ronda Sant Pere among many others.
All kind of events are held on the central part of the square: concerts, exhibitions or city's festivities among others. In addition, Plaça de Catalunya is one of the best connected areas with public transportation: Renfe, Ferrocarriles de la Generalitat, the metro, taxis and buses depart or arrive here.