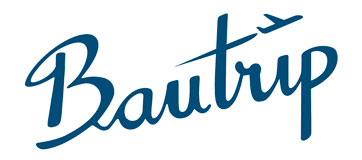 Festivities, Holidays and Traditions in Barcelona
Sant Jordi
Every April 23rd in Barcelona and Catalonia,Sant Jordi is celebrated. It is Catalunya's day of love and culture. The tradition marks that women should give a book to their loved ones and men must give them a rose, but nowadays this has changed and both men and women give and get roses and books. This is a very special day in the region and the streets of all Catalonia's municipalities are filled with small stalls selling books and roses, and with couples and groups of friends going out for a walk to celebrate.
Sant Joan
Sant Joan is the celebration that marks the beginning of the summer in Catalunya. The night from the 23 to the 24 June is set aside to get together with friends or family for dinner and savor a "Coca de Sant Joan", a sweet cake made with almonds, pine nuts and pork rind. In addition, the sky gets illuminated with fireworks, groups of people gather at the beaches to light fires and concerts are organized in towns and cities. Starting at midnight many people bathe in the Mediterranean Sea.
Festivities of Gràcia
The celebrations of Gràcia are pretty popular among Barcelona's neighborhoods. They're held in mid-August and the residents of Gràcia decorate and transform the streets, based on the theme, to take first prize in the decorating streets competition. Being a pedestrian neighborhood there are people everywhere, concerts are organized, castellers-human towers that are very popular in Catalonia- group feasts and activities for all audiences.
Festivities of Sants
The festivities of the Sants neighborhood in Barcelona, another area of the city, are held just a week after the Gràcia celebrations, in late August. The neighbors decorate their streets and organize workshops, lectures, family activities, concerts, and a lot more. A good way to say goodbye to the month of August!
La Mercè
The virgin of la Mercè is Barcelona's patron. Around September 24 the whole city celebrates festivals in her honor. Everywhere, especially in the most central neighborhoods, activities, exhibitions, shows, concerts - day and night- are held, they are also organized in the city center and in the Parc del Forum. The festivities last a week and if your trip coincides with this time you'll have the opportunity to dive into Barcelona's most cherished traditions.