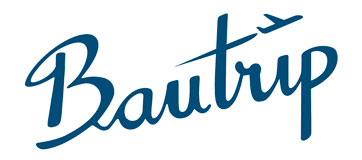 Transport in Barcelona
Subway (Metro)
Barcelona's Metro
Barcelona has 10 subway lines perfectly connecting almost every part of the city. In addition, the L9S line connects to Terminal 1 of Barcelona's El Prat airport. Even if the stations are not close to where you are that are very convenient transfers you can make. The metro facilities are very good and if there are no setbacks, very on time. In places where there aren't any metro lines yet, there are buses, trams or trains that will leave you close to your destination.
Bus
Barcelona's Bus Network
There are metropolitan and night buses in Barcelona. The bus network is very efficient although it is a bit slower than the subway. There are lines of night buses that connect Barcelona with surrounding cities and villages. These stops for night buses are found at Plaça de Catalunya (opposite the department store El Corte Inglés).
Train
FGC - Ferrocarrils de la Generalitat de Catalunya
Ferrocarrils de la Generalitat de Catalunya (FGC) are the railroads run by the Catalan government. There are several lines that connect Barcelona with other municipalities and one of the things that characterizes it, is its timeliness. There are two "base camps" where most lines unfold: Plaça de Catalunya and Plaza España. Be sure to know the area you're heading to and to buy the right ticket. Also the FGCs have routine ticket checks!
RENFE
RENFE is the Spanish railway network run by the government. Although most trains are quite old and sometimes delayed, they connect Barcelona with towns in Catalonia that the FGC doesn't reach. It is important to be sure to have the right tickets for the areas you're visiting.
Taxi
AMB
Barcelona is full of taxis. The cars are yellow and black and they are all metered. Although it's a method of transportation that's a little more expensive than the metro, train or bus is more comfortable and is great if you need to get to your destination quickly. Barcelona's taxis have a minimum charge and are more expensive at night.
Tram
TRAM
The tram connects the areas of the city the metro doesn't. The lines are left and right of the city and connects Cornellà, Sant Just Desvern and Sant Joan Despi to Barcelona's Avenida Diagonal in the direction of Llobregat river. On the other side, in Besos direction, also in the Diagonal, it connects the Olympic Village to Sant Adrià, the Forum, etc.