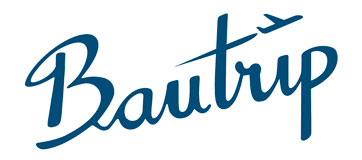 Privacy Policy
Directly and through service providers, we collect non-personally identifiable information about your visit to our website. Here is how we handle information about your visit to our website:

Information Collected and Stored Automatically
If all you do during your visit is browse through the website, read pages, or download information, we will gather and store certain information about your visit automatically. This information does not identify you personally. It does not result in the identification of your personal e-mail address or other personal information. The information about your visit automatically collected and stored includes:
The type of browser, operating system, and device used to access our site
The date and time you access our site, and the location from which you accessed the site if you use a location-enabled device to access.
The pages you visit, and the ways you arrived at them (including search queries)
If you linked to our website from another website, the address of that website
We use this information to help us make the site more useful to visitors – to learn about the number of visitors to our site and the types of technology our visitors use. We do not track or record personally identifiable information about individuals and their visits. Only aggregate information is collected automatically, and your personal information is not identified.

Deletion of user data
If you have registered in the personal area of Bautrip, at any time you can cancel your account and delete user data through the option you will find in: Personal Area -> Edit my profile -> Cancel account. The direct link for the cancellation of the account and deletion of user data is the following:
Cancel Account
If You Send Us Personal Information
If you choose to provide us with personal information – by filling out a form with your personal information and submitting it to us through the website – we use that information to respond to your message and to help us get you the information you have requested.
Choice
You may decline participation in any activity that asks for information (i.e., surveys or emails). Your choice to not participate will have no effect on your ability to access information on the Bautrip Website.
Cookies
As is common practice with almost all professional websites this site uses cookies, which are tiny files that are downloaded to your computer, to improve your experience. This page describes what information they gather, how we use it and why we sometimes need to store these cookies. We will also share how you can prevent these cookies from being stored however this may downgrade or 'break' certain elements of the sites functionality.
Cookies created on your computer by using our websites do not contain personally identifiable information and do not compromise your privacy or security. We use the cookie feature to store a randomly generated identifying tag on your computer.
You can prevent the setting of cookies by adjusting the settings on your browser (see your browser Help for how to do this). Be aware that disabling cookies will affect the functionality of this and many other websites that you visit. Disabling cookies will usually result in also disabling certain functionality and features of the this site. Therefore it is recommended that you do not disable cookies.
In some special cases we also use cookies provided by trusted third parties. The following section details which third party cookies you might encounter through this site.
This site uses Google Analytics which is one of the most widespread and trusted analytics solution on the web for helping us to understand how you use the site and ways that we can improve your experience. These cookies may track things such as how long you spend on the site and the pages that you visit so we can continue to produce engaging content.
For more information on Google Analytics cookies,
see the official Google Analytics page
.
The Google AdSense service we use to serve advertising uses a DoubleClick cookie to serve more relevant ads across the web and limit the number of times that a given ad is shown to you.
For more information on Google AdSense see the
official Google AdSense privacy FAQ.
How Google uses the data when you use this website

Site Security
For site security purposes and to ensure that this service remains available to all users, this computer system employs commercial software programs to monitor network traffic to identify unauthorized attempts to upload or change information, or otherwise cause damage.
Unauthorized attempts to upload information or change information on this service are strictly prohibited and may be punishable.
Links to Other Websites
The website has links to many other websites. Once you link to another site, you are subject to the privacy policy of the new site.
Changes to this Privacy Policy
Revisions to this Privacy Policy may be made from time to time and will be posted to this location. Your continued use of this website following changes to our Privacy Policy constitutes your acceptance of our amended Privacy Policy. We will also post the last date of revision at the bottom of this page.
Last Updated: June 1st, 2016