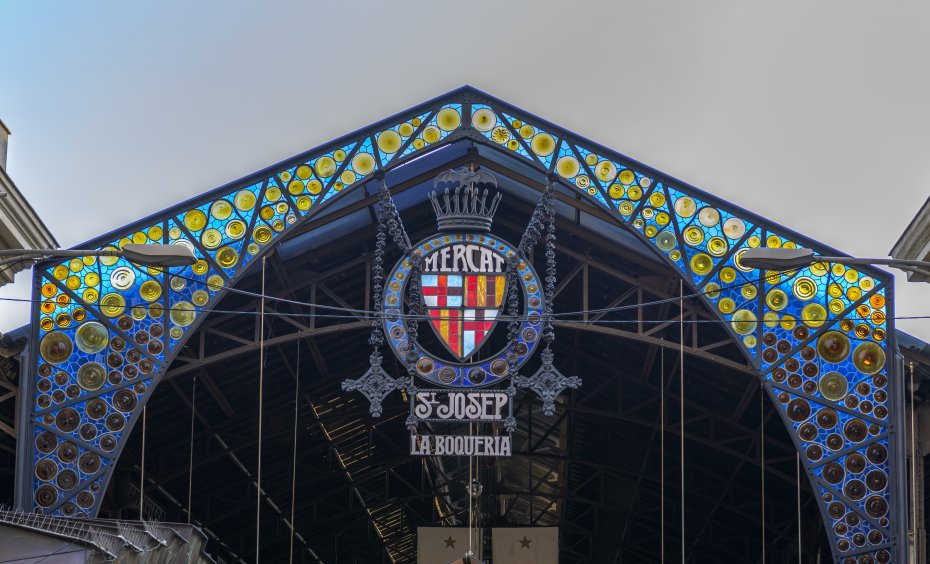 Pic by Lunamarina | Dreamstime
La Boqueria Market is a municipal market in Barcelona and it's probably the best known in the entire city. It's official name, though not the popular one, is Mercat de Sant Josep and it is right on Barcelona's Las Ramblas, one of the city's busiest streets.
The building is very characteristic especially for its wrought iron structure and stone columns that outline the place.
But its appearance is not the only thing that attracts visitors from all over the world: the food stalls are very peculiar and you can find everything from natural juices or fruit salads, pinchos and tapas to seafood, delicatessens, sweet shops, chocolatiers and a lot more products of the region. One of the most important fact is that it is the biggest market in Catalonia and the one that receives the most tourists.