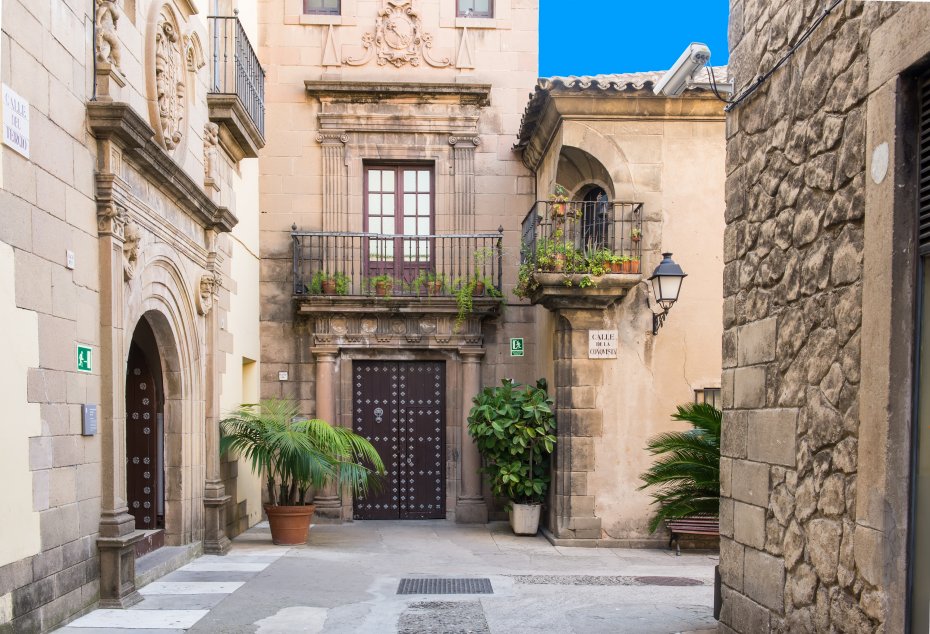 Pic by Ekaterinabelova | Dreamstime
The Universal Exposition in Barcelona in 1929 was the perfect excuse to build the Poble Espanyol.
This corner of Barcelona is a fictional town that represents the buildings of traditional and popular Spanish architecture of the time.
The project was led by two architects and two artists who roamed by the peninsula to capture Spain's most representative architectural designs and put them all in one place.
At first the Poble Espanyol was going to be torn down after the Universal Exhibition of '29 but it stunned locals so much that it didn't happen. Today, the Poble Espanyol continues with its doors open for visitors, there are also other activities such as music festivals, exhibitions, concerts, and fairs being organized there.