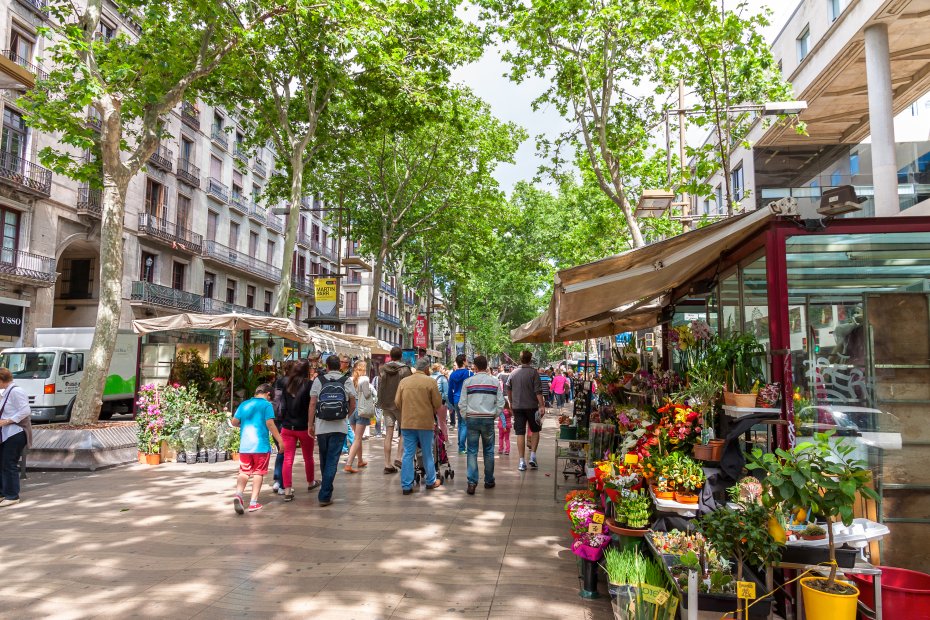 Pic by Pere Sanz | Dreamstime
Les Rambles,08002 Barcelona, Spain
41°22'52.8"N 2°10'22.9"E
Las Ramblas is one of Barcelona's most important and famous avenues, day and night there is constant movement there. The famous "Ramblas" go all the way to Columbus' statue, next to the sea.
Here you must to visit some of the emblematic buildings there like the Mercat de la Boqueria or the Gran Teatre del Liceu.
The street is also famous for its human statues, where street performers dress up as a character and hold a pose for hours, waiting for visitors' money to change position.
In the past animals were sold in kiosks installed along Ramblas but this practice got forbidden and now the avenue is filled with stalls selling flowers or typical products of Barcelona. Although it is one of the most interesting and dynamic streets of this city, it's important for you to take care of your belongings... this is one of those places where you can't afford to get distracted...