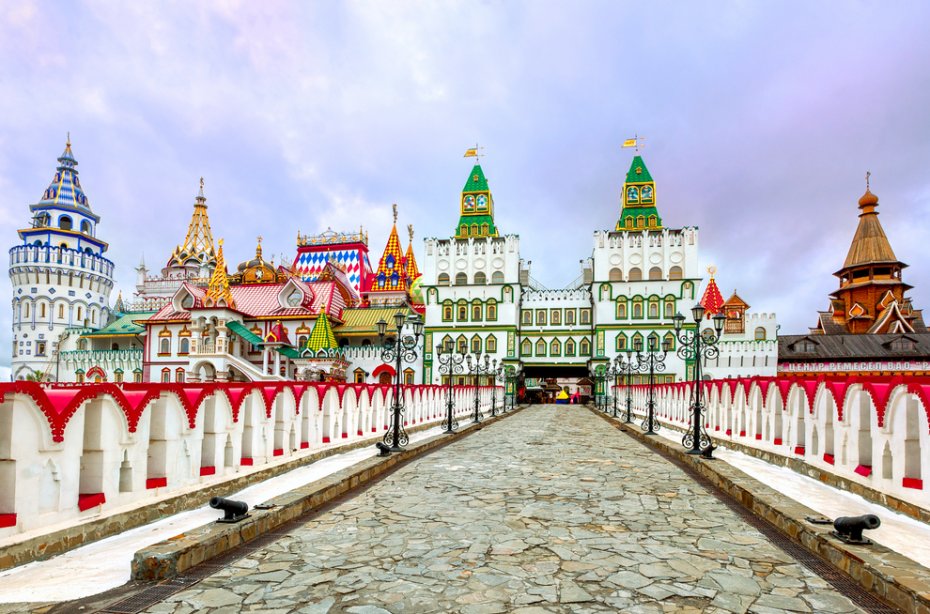 Europe - Russian Federation -
Moscow
Izmaylovskoye sh., 73Ж, Moskva, Russia, 105613
55°47'43.0"N 37°45'05.0"E
Izmailovsky market is a walled market located in Moscow's outskirts. It's a unique place where the art of haggling is the bread and nutter! It's one of the best places in Moscow to buy at much better prices than in the stores downtown and it's also a very traditional place to buy some souvenirs for your friends and family back home.
The market consists of several areas with stalls selling everything, from matrioskas or second-hand clothes to fruit and vegetables.
It's an amazing place to get to know the Muscovites lifestyle and to admire -the very interesting- objects sold at this site. Getting to the market is quite easy. Moscow is well connected by subway, so all you need to do is to get off at the Kremlin Izmailovsky stop.