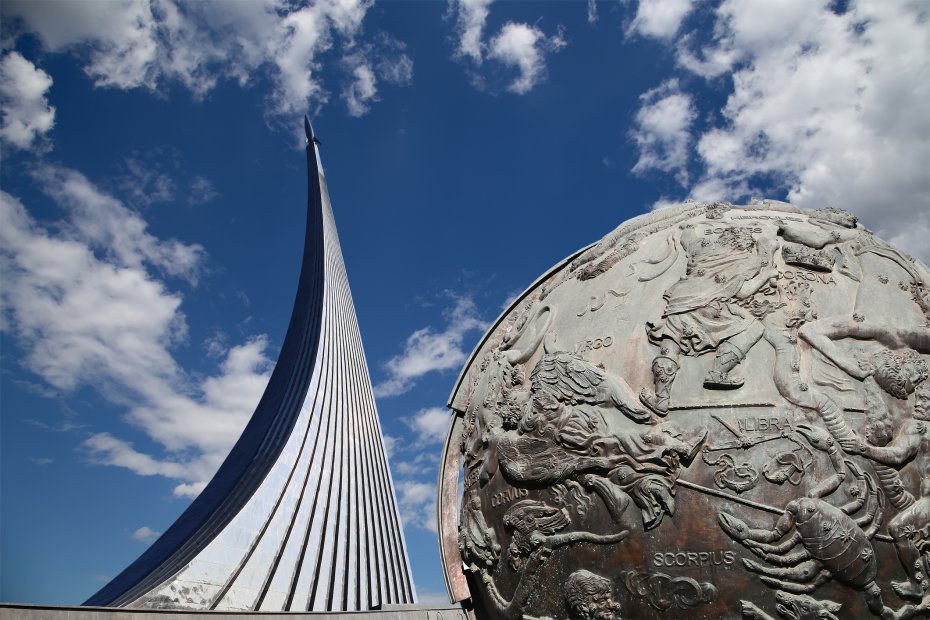 Pic by Vladimir Zhuravlev | Dreamstime
Europe - Russian Federation -
Moscow
Web: Space Museum
pr-t. Mira, 111, Moscow, Russia,129515
55°49'21.9"N 37°38'23.4"E
The Memorial Museum of Cosmonautics or the Memorial Museum of Astronautics is the museum dedicated to the history of the Russian conquest of space. The Russian space program has always been one of the most secretive in the world and a visit to this museum will teach you tons of interesting things.
This museum shows a replica of the first Russian satellite, the Sputnik. You can also view original spacesuits, the history of Laica the dog, the tools with which Yuri Gagarin -the first man in space- trained, among many other things and reproductions. The Memorial Museum of Cosmonautics is a fascinating tribute to Russia's space exploration.
It's located at the base of the Monument to the Conquerors of Space, a spectacular tower commemorating Russian astronauts. It's worth to visit this place just to see this monument!