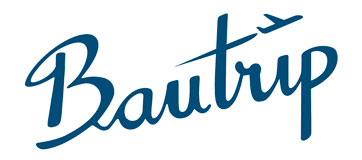 Festivities, Holidays and Traditions in Moscow
Victory Day
Each May 9 Russia and other former nations of the Soviet Union, celebrate the anniversary of the victory of the former USSR and its allies over Nazism in World War II in 1945. On Victory day, there are several parades in the Red Square and a military parade on Mount Poklonnaya. It's also a tradition to make a wreath at the Tomb of the Unknown Soldier and the celebration ends with a fireworks display.
Women's Day
On March 8 women's day is celebrated throughout Russia. This day has nothing to do with the Day of Working Women celebrated in other countries, it's a tribute to women in general. Men make gifts to women, usually flowers, and it's said that many men do household chores to give their wives a break.
Men's Day
On February 23 Moscow celebrates Men's day and also all branches of the army day. In Russia, in case of war all men are required to defend their country so it's a very important day. Women often make small gifts to the men of the house.
International Military Music Festival
A few years ago the Russian capital started celebrating the International Military Music Festival in September. This festival is an amazing show on which representatives and orchestras from over 13 countries come together to celebrate a unique festival in the world. This festival is a parade of bands marching through the streets of downtown Moscow. More than 1,500 people take part in it, playing at the same pace as the army. In addition, during the days of the festival you can see different musical performances in the city.
Moscow Day
Every year on September's first Saturday, Moscow day is celebrated and all kinds of events are organized: fireworks, concerts, art shows, exhibitions... on that day everyone goes out to celebrate with family, friends and neighbors.
Flowers Festival
Throughout the month of July Moscow celebrates the Flower Festival. The Red Square and surrounding streets get filled with more than 600,000 flowers and this part of the city becomes a blanket of colors to welcome good weather.
Russian Orthodox Christmas
On January 7 Russia celebrates Orthodox Christmas. Although it's not a day of great celebrations, some children activities take place at the Kremlin Palace. They are known as Yolka, the Tree Festival. In addition, you can visit an ice sculptures exhibition at Gorky Park.