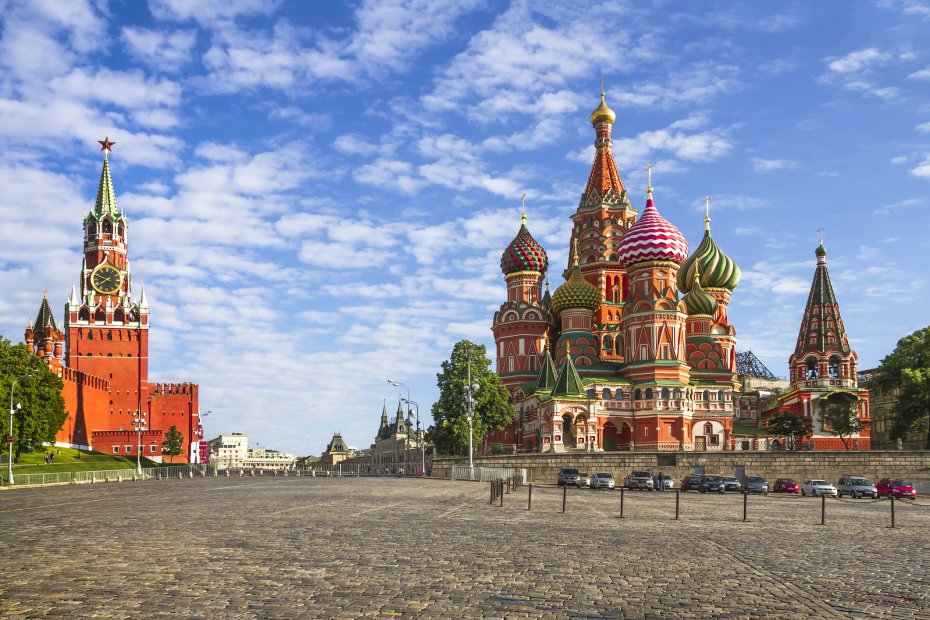 Pic by Nikolay Prikhodko | Dreamstime
Europe - Russian Federation -
Moscow
Red Square, Moscow, Russia
55°45'14.2"N 37°37'14.8"E
Moscow's Red Square is the city's most famous site and where the most emblematic monuments are. There's no doubt that it is the most representative place in the Russian capital.
It's also the heart of Moscow's, where events of all kinds are organized and where demonstrations, parades, markets, executions, political speeches, etc... have always been held.
The square is downtown, right next to the Kremlin and the Kitai Gorod district. Some of the city's most emblematic buildings are located in this huge square, such as Lenin's Mausoleum, the GUM – the most famous shopping center in the city- Moscow's State Historical Museum and St. Basil's Cathedral. We recommend you to go to the middle of the square to see everything that's around you. You will see an architectural marvel whichever direction you look towards!