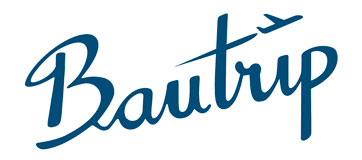 São Paulo is one of Brazil's most important cities. In fact, it's the country's main business and financial center and it's the largest city in America with more than 20 million citizens. Truly amazing. Besides being a good place for business, São Paulo is one of the most dynamic and important cultural centers in the world. The artistic life between its citizens is quite intense and covers various dimensions:... from constructions designed by very renowned architects worldwide, impressive museums with amazing relics, outdoor markets, natural parks, buildings with a Western air, entire neighborhoods dedicated to emerging artists, art galleries or street art. And all of these without even mentioning the Carnival, Samba, caipirinhas and the exotic landscapes around the city.
There's no question São Paulo is a destination that offers almost endless activities for tourists. You'll have tons of things to choose from for sure, and between dances and laughs there is an amazing gastronomic world to be discovered. São Paulo citizens are open, warm, friendly, outgoing and it's a very tolerant society.
As a matter a fact, São Paulo is the city, in all Latin America, where more gay people live. The people of São Paulo are diverse- though a bit polarized between rich and poor-, it stands out for having the largest gay community across Latin America but it's also home to the largest group of people from Japan and can boast about having a significant percentage of a migrant population from other countries like Italy, Germany or neighboring Latin American countries. São Paulo teaches and learns, it's continually evolving and it's one of the seeds that Brazil is watering and caring for, so its development and experience is unique and unrepeatable. Portuguese is the official language and the one most of the population speaks, although the accent is a little bit different than that of Portugal. Still, more and more people are fluent in English, especially the younger generations. In the south of the country there are also Brazilians with parents from Italy or Germany so some families also speak these languages.