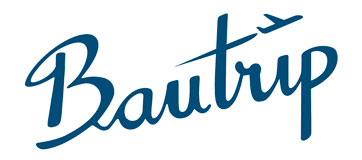 Festivities, Holidays and Traditions in São Paulo
Carnival
Brazil is a country known for many things but it tops the list of destinations standing out for the Carnival. In February the streets across Brazil are filled with floats, music, dances and costumes of all kinds. Although the most famous carnivals are the Rio de Janeiro, Recife, Olinda and Salvador de Bahia ones, it is a major event in São Paulo with activities for everyone's liking. During the carnival, thousands of people around the city come here to celebrate these days with friends and family. It is very common to meet to eat and drink before dancing samba.
Spirit of London
Spirit of London is an electronic music festival that's held on March in São Paulo. It is organized by a music radio station and gathers many young Brazilians and tourists who travel to hear some of the best DJs around.
São Paulo Fashion Week
São Paulo's Fashion Week is probably the most important event dedicated to the fashion industry throughout Latin America and it's in the list of the most important events in the world. The event is held twice a year, in January and in June and brings together big fashion brands and the most renowned designers.
Virada Cultural
In May the city of São Paulo won't stop for 24 hours straight. It is one of the biggest street events in the world and the aim is to promote coexistence in the city's public spaces through performances, music, dance and artistic demonstrations of all kinds. More than 2,000 artists perform day and night and many of the museums are open till dawn. It certainly is a day for walking down the city's streets and soak on the vibe and energy in the air.
Parada do Orgulho GLBT

La Parada do Orgulho GLBT is the world's largest gay pride parade and is celebrated annually in May. The event brings together more than 4 million people who take the streets to celebrate this day with dances, floats, costumes and colors. It is a well known free event, where fun and entertainment are guaranteed.
São Vito Festival
San Vito's festival is one of the most celebrated ones by São Paulo's Italian community. The celebration begins during the second week of May and it lasts until early July. It is in honor of San Vito, Polignano a Mare's patron, a town south of Italy, in the Puglia region. The event is accompanied by music, dancing and filled with food stalls selling traditional Italian food.
Bienal de São Paulo
The Bienal de São Paulo festival it's inspired by Venice's Bienal art festival and it is held every two years between the months of September and December. The event began to be celebrated in the 50s and it has already become one of the most important artistic events around the world, where international artists showcase their works at the Ibirapuera Park in the Oscar Niemeyer building.
Festival Internacional de Cine de São Paulo
This festival is one of the most recognized film festivals in Latin America. Each year, between October and November, more than 350 feature films, documentaries, short films and movies are shown outdoors in over 20 different sites throughout São Paulo city. To attend one of these screenings you need to buy a ticket. It would be good to buy them in advance at
www.mostra.org
.