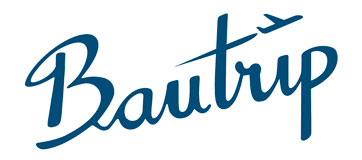 Transport in São Paulo
Train and metro
CPTM
In São Paulo there are 5 metro lines of the Paulista Metropolitan Train Company. Every day millions of people use it to go around the city, so it's often crowded during rush hours. The metro is a good choice of transportation, the facilities are in good conditions, they are safe, trains are usually on time and their work hours are pretty extensive, although sometimes indications can be a bit confusing. The trains connect the city with other towns and cities around the country and it is advisable to buy the tickets in advance. It is important to know that there often are unauthorized vendors selling tickets. Don't buy them. It is illegal and often they're no longer valid because they have already been used.
Bus
SPTRANS
São Paulo is one of the central points to connect Brazilian cities and there are several companies which operate. Leaving aside the bus connection to other parts of the country. São Paulo's bus network is quite extensive. The main station is Terminal Rodoviario Tiete, from where you can go to the rest of the country. In addition, to make traveling within the city easier, São Paulo is implementing a system called "Expresso Tiradentes" that is quite fast. If you are not sure on which stop you need to get off, then it is best to ask the driver. Usually they have no problem helping.
Car
São Paulo traffic can be quite chaotic so the government has begun to control it through license plate numbers. Cars can only be driven on certain days according to the last digit of their license plate so drivers need to adapt to the marked schedule. It might be a good idea to rent a car from the hotel you are staying in because sometimes drivers from the airport can be colluded with thieves and they might take away your possessions if they think it will be easy enough.
Taxis
São Paulo taxis are one of the best and most comfortable ways to go around town, but you need to be careful, sometimes there are thieves who are in cahoots with the drivers and once you board them they might try to rob you. The best thing to do is call a cab before you get to the city so it will be waiting for you. Cabs do not usually stop in the middle of the street and it is often best to hire a driver from the hotel.