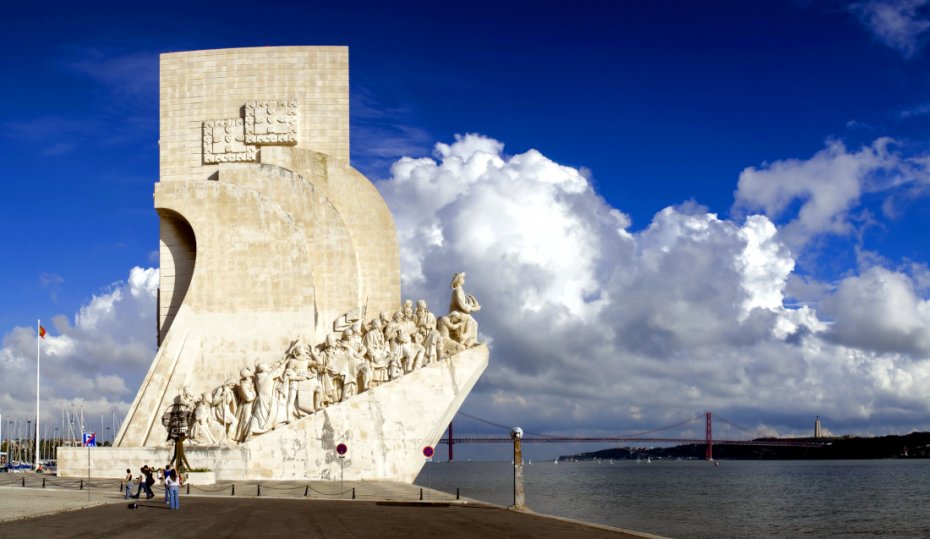 Pic by Zts | Dreamstime.com
Padrão dos Descobrimentos monument is a very curious building in front of the Jerónimos Monastery. Which is more remarkable a part from its 52 metres high is its caravel to the river. This monument was built to conmemorate the 500 years of the death of Enrique el Navegante and in the stone there are represented his descoveries, with characters and Portuguese navigators which arrived to many parts of the world.
There is a lift which goes up to the top of the monument from where there is an amazing panoramic of the Jerónimos Monastery and the Bridge of the 25th of April.