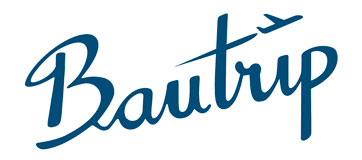 Festivities, Holidays and Traditions in Lisbon
Lisbon parties
From the 30th of May until the 4th of July you'll find the Lisbon festivities and during a month many popular saints join together in this celebration: San Antonio, San Juan and San Pedro. In the 30th of May they inaugurate the parties with a performance from the Torre de Belém and with music in the shore of the Tajo river. From this day until the first week of July, the city is full of colourful decorationy and it smells of sardines. The highest point of the celebration comes the 12th of June with the San Antonio celebration, with a parade through the Avenida da Liberdade. During the June nights it is very usual to find bonefires and improvised parties in any point of the city.
Fish Festival
In April, the Portuguese capital celebrates the festival of the fish, definetely the culinary speciality of Lisbon. In the Pátio da Galé they offer hundreds of fish specialities together with other dishes. In this festival, you'll find some of the most famous chefs of the Portuguese cuisine which will show their skills and tricks.
New's Year Eve
In Lisbon, during the New's Year Eve, local people gather in various points of the Tajo shore and organize parties and fireworks. Usually there are music performances and many kind of parties, so you an choose which one fits you the best.
Indie Lisboa
The Indie Lisboa is the International Independent Film Festival of Lisbon, an event which has become very famous internationally. It is celebrated between the 23rd of April and the 3rd of May and many types of productions, both professional and amateurs are presented. It is definetely a very interesting celebration of the cinema in general, something special and unique.
Porugal National Day
The National Day of Portugal it is a very important celebration day which is during the same dates than the Lisbon parties. It is celebrated on the 10th of June with militar parades, honorific events of the government and parties all throughout the country.
All Saint's Day
The first of November they celebrate All Saint's Day with many religious processions throughout Lisbon. These processions are in honour to the most important saints of the city, and because many people is religious it is a very intense day. It is interesting to visit the city during this date to see and understand part of the Lisbonese religious culture.