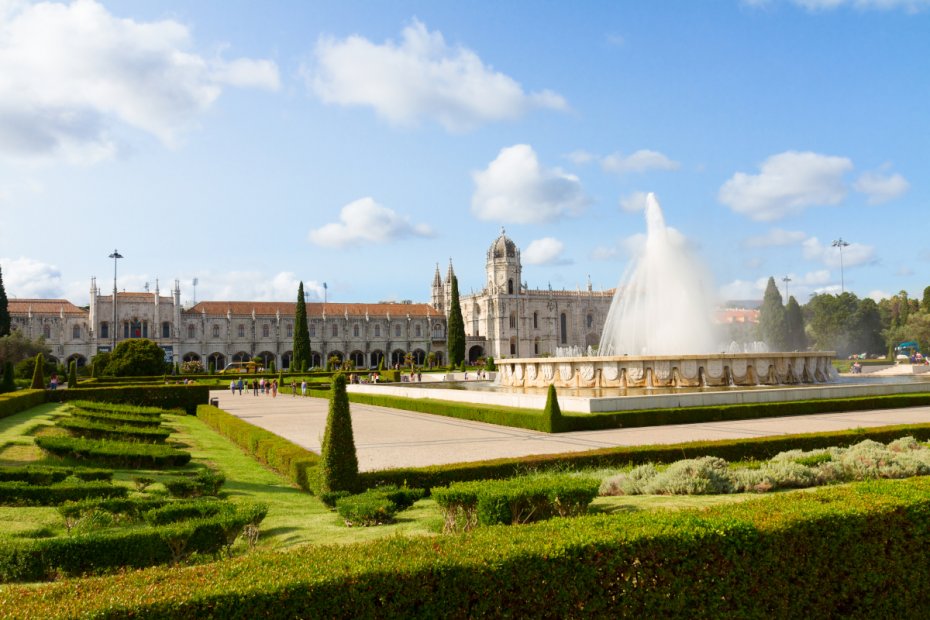 Pic by Neirfy | Dreamstime.com
Web: Mosteiro Jeronimos
Praça do Império,1400-206 Lisboa, Portugal
38°41'52.5"N 9°12'24.1"W
The Jerónimos Monastery is one of the main touristic attractions in Lisbon. It is located in the Belém neighborhood, very near the tower, and it was declared World Heritage site by the UNESCO,very deserved.
During its beggining, it was the residence of the San Jerónimos monks, and its name comes obviously from this time. Its construction was a tribute to the adventurer Vasco de Gama after he came back from India.
The most impressive part of the Monastery is its cloisters. In this space there are the tombs of Vasco de Gama and of the poet Luís de Camoes. This cloisters is full of beautiful details with maritime elements. Inside the Monastery you will also find the Archeology National Museum.