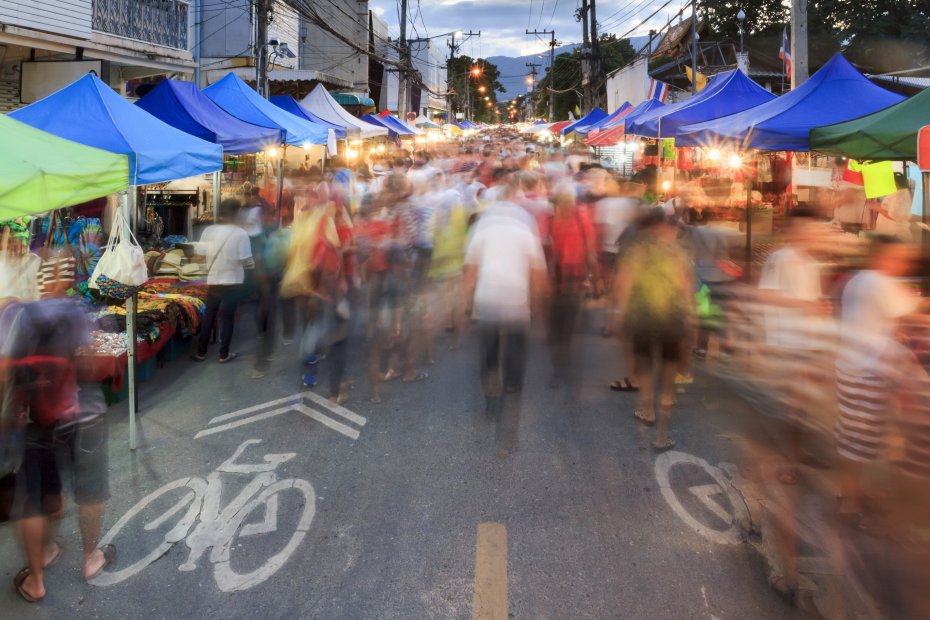 Pic by Toa555 | Dreamstime
Rachadamnoen Rd, Mueang Chiang Mai District, Chiang Mai 50200, Thailand
18°47'16.9"N 98°59'25.9"E
Chiang Mai has a great variety of marketplaces, most of them nightime. There you can buy all kind of handcrafted and country products.
Sunday Walking Street Market, held Sundays from 16:00 to 00:00, is one of the most famous ones. There's also the Saturday Street Market but it's not so famous. In them you can buy clothes, shoes, craftwork, food, decoration objects… And all of that at a good price. Before going there you must be ready to negotiate non-stop as that's an important part in the shopping ritual in Thailand!
You can also visit Chiang Mai's Nigh Bazaar, one of the biggest in the city, or Kalare Night Bazaar, another very important one.