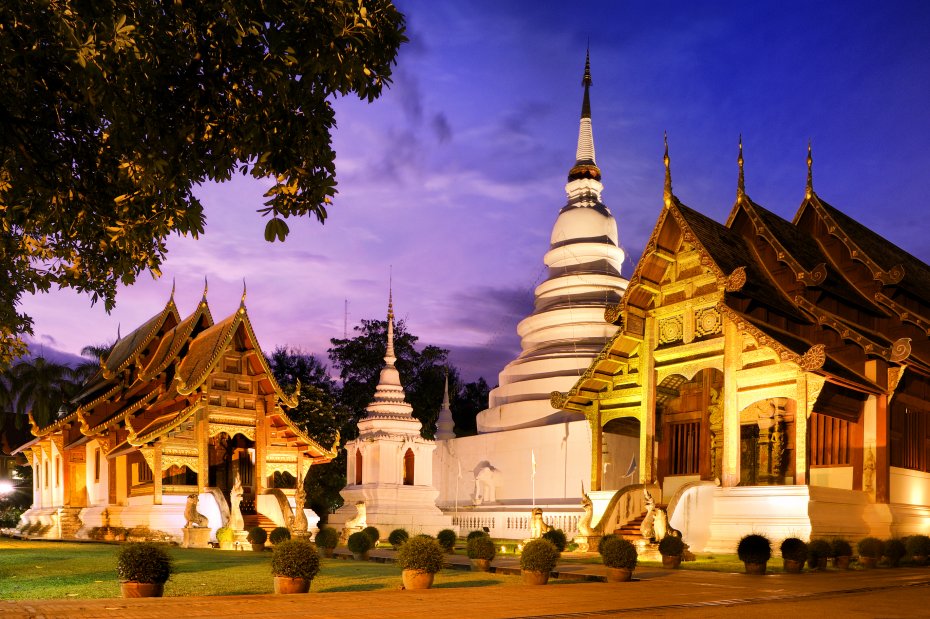 Pic by Edwardroom501 | Dreamstime
Web: DMR
Mueang Chiang Mai District ,50200, Thailand
18°47'17.7"N 98°58'54.3"E
What Phra Sing is the most important temple in Chiang Mai. It's located in the oldest part of the city and it's one of the most revered by the residents. Built in 1345, there are thousands of sculptures dedicated Buddha inside it. The most important one is the Phra Sing Buddha, which according to the legend was brought from India.
The temple is made up of several shrines, a stupa, a garden and a monk school. Kids there always try to practice their English with visitors!
The temple is lit at night, and watching it with the sunset on the background is one of the best views you can get from the city.