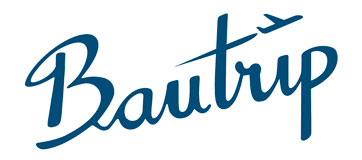 Transport in Chiang Mai
Tuk Tuk
Tuk tuk is the Asia's most typical transport. It's a kind of three-wheeled motorcycle with a roof. The "driver" sits up front and there's room for three on the back. It's easy to stop one in the street and pricing will vary depending on your ability to haggle!
Red Trucks
Red Trucks or Songthaews are red vans which have become the most common means of transport to Chian Mai's residents. They work like shared taxis: they go along the street and make stops for walkers asking them to. Once stopped, the driver asks for their destinationand if the route coincides, they open the doors and people get inside. They're a comfortable, easy and cheap way to move around though quite slow due to the neverending stops along the way.
Bike
Bikes are a good means of transport to move around Chiang Mai. Most part of the historical center are pedestrian streets so cars are not a danger. Most guesthouses in the city rent bikes really cheap but it's important to check the brakes before jumping on them! There are also renting places downtown.
Bus
The public bus service is relatively new to Chiang Mai. Even though there are few operating busses at the moment, they do have released traffic a bit. There are two bus stations that connect with the main cities in the country: Chang Puak Bus Station with itineraries around the province and Chiang Mai Arcade Bus Station with long distance ones.
Busses are quite comfortable to move around the city. Most of them have air conditioners and tickets are cheap.
Tren
Thailand Train Ticket
The train is one of the favorite means to move all over the country. Chiang Mai Railway Station is one of the most used by tourists. Tickets can be bought on the internet 60 days in advance and up to 4 days before the chosen date. However, you should drop by the station before departure and make sure everything's set and you'll be able to travel!This is not a must, as the internet service is usually quite reliable, but accidents do happen.
Motorcycle/car
Renting a car is quite feasible in Chiang Mai, but amongst tourists motorbikes are a lot more successful. They're one of the comfiest and practical means to move around and they'll take you almost anywhere in the surroundings. Many of the agencies renting them are on Moon Muang street and pricing is acceptable. Most agencies offer insurances as well but make sure to ask for the coverage before signing any policy!
Taxi
It's quite difficult to find a free taxi in Chiang Mai but they're usually a good option to move around the city. Prices are quite cheap and you can ask for the taximeter or haggle over the price with the driver. It's probably cleverer to ask for the taximeter first thing to avoid last minute surprises in the price.