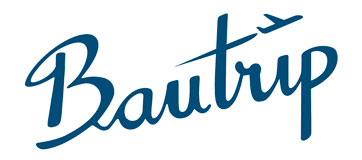 Festivities, Holidays and Traditions in Chiang Mai
Loy Krathong
Loy Krathong is one of the most beautiful festivals in Chiang Mai and all over Thailand. It is usually held in November coinciding with the full Moon of the 12th month of the Lunar calendar. November also sees Ye peng festival, another quite significant event.
Loy Krathong is held all over Thailand to honor Buddha, but in Chiang Mai it gets a huge magnitude since the city is packed with temples, in fact there are over 300 of them! The stars in the Loy Krathong are floating -Krathong- lanterns which are thrown to the river in small rafts made of palm leafs. They light up te river and the scene they show while they glide on water is most impressive. The ceremony is complementedwith several parades and fireworks.
Chiang Mai Flower Festival
Chiang Mai flower festival has been held for over 40 years at the first weekend of February. As per its name, the festival is dedicated to the growing of flowers, one of the most important businesses in the area. During the two days fest there are processions, flowers expositions, contests and folk dances.
Songkran
Songkran is the Thai new year. In Chiang Mai it is held for a whole week though the peak is usually on April 13th. On that day, the coming of the new year is celebrated with a mass water war where everyone's welcome. Grown ups and kids fill the streets with their best water weapons ready to wet anyone in their path. Songkran is a very funny fest and its one of Thais' favourite ones, especially among young ones!
Lights Festival or Ye Peng
Ye Peng, along with Loy Krathong, are Chiang Mai's most symbolic festivals. On that day, thousand of lanterns are released all over the city sky to honor Buddha. The sight's amazing! Lanterns fly all over the roofs and the whole city's lit by these tiny lights.
Ye Peng's original from Lanna, The original culture that was the kingdom in northern Thailand from 1259 to 1774. The dates of the festival follow the old Lanna Lunar calendar and it's usually held in November, almost on the same dates as Loy Krathong.