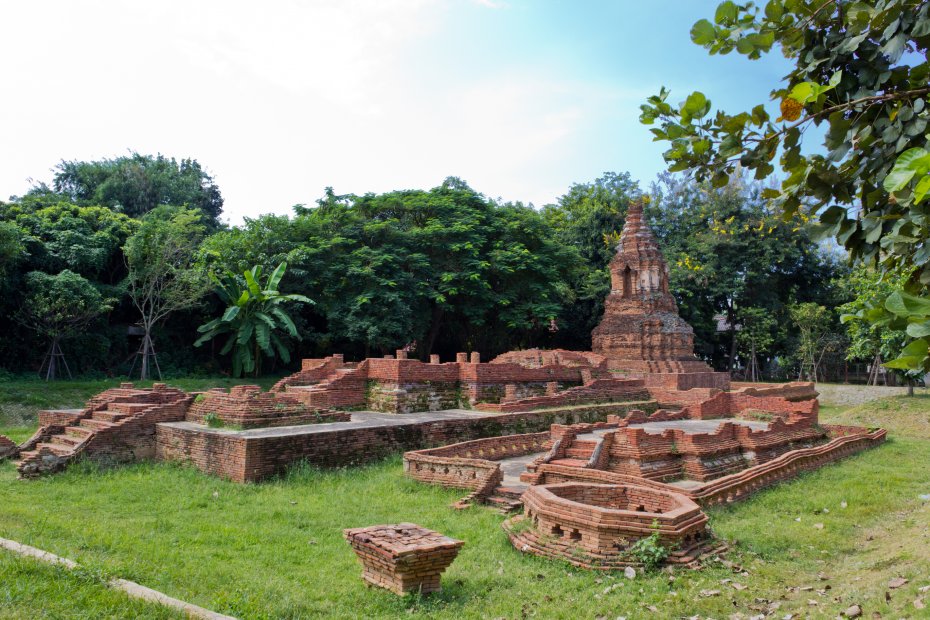 Pic by Krailurk Warasup | Dreamstime
Web: Wiang Kum Kam
171/1 Moo 1 T. hawangtal, 50140, Thailand
18°45'03.3"N 98°59'55.1"E
Wiang Kum Kam ruins are a good place for a half a day or one day excursion from Chiang Mai. They're just a few km away from Chiang Mai and they're also known as "The Lost City" because they once were the capital of the kingdom.
Wiang Kum Kam used to get flooded very often and so King Mangrai decided to move the whole population to the Ping river shore, where Chian Mai stands at present. The old city laid buried for decades until its remnants were located and it was recovered.
Wat Chang Kham, its main temple, and other important buildings from this important historical site can be visited nowadays. The best way to do so is by renting a bike since the area is huge.