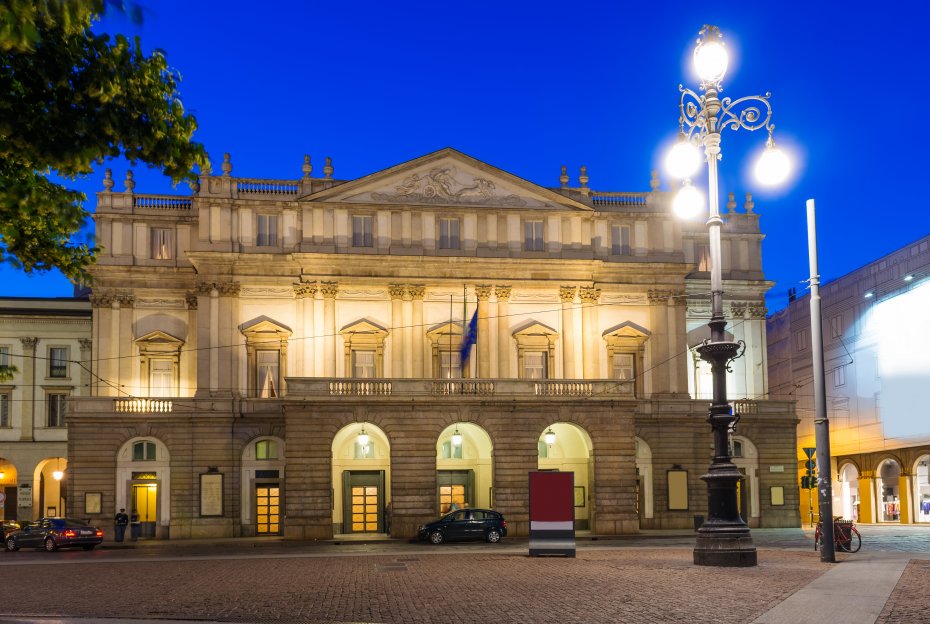 Pic by Ekaterinabelova | Dreamstime
Web: Teatro alla Scala
Via Filodrammatici 2, 20121 Milan, Italy
45°28'02.6"N 9°11'22.9"E
Milan's Teatro alla Scala is one of the world's most famous opera theaters. Built on the place where Church Santa María alla Scala was located, the theater has held the premiere of some of the most important operas throughout history, like Otello and Nabucco by Verdi or Madame Butterfly by Puccini.
Its exterior contrasts its interior of great beauty and solemnity that turn your visit into a trip back in time. Guided visits allow you to tour the lobby and contemplate the auditorium from one of the loges. If you want to visit in depth, it's best to visit during one of its shows.
The theater also has a museum where there's a great variety of objects and elements related to the world of opera, like Chopin's hand in plaster, batons used by Toscanini and a locket with a lock of Mozart's hair.