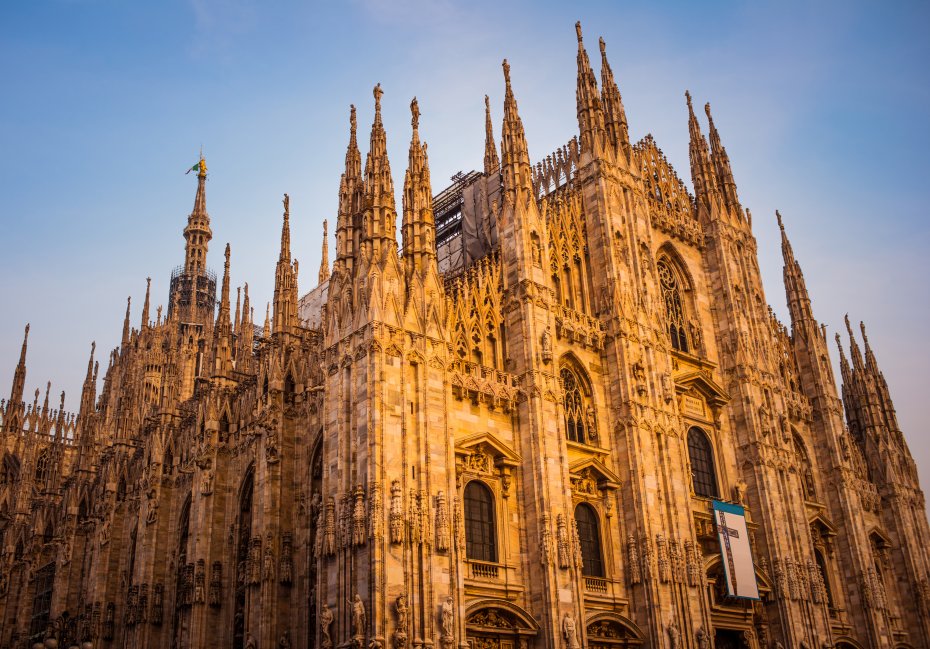 Pic by Yulia Grigoryeva | Dreamstime
The cathedral Santa Maria del Fiore, more known as II Duomo, is the main icon of Milan. Its façade its represented in most postcards from Milan and a visit to this architectural wonder is unthinkable.
Getting to II Duomo is very easy since it's placed in the very center of the city's main square. This gothic style cathedral is huge and can hold up to 40.000 people. The most striking thing about the building is its curious façade that ends in the shape of an arrow, but its interior doesn't leave anyone indifferent. It is said that its windows are the biggest in the world and whether that's true or not, they're amazing. Plus, the mix of architectural styles with shades of Gothic and Renaissance turn this church into a unique building.
You can't leave II Duomo without going up to the terrace on the cathedral's roof. Walking among the walls and arches while enjoying the views of the city is indescribable.