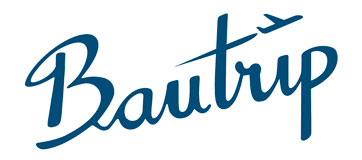 Transport in Milan
Subway
ATM
Milan's subway only has 4 lines but it's Italy's largest, surpassing even Rome's. Every station is well distributed and it's very comfortable to move from downtown to uptown. Tickets can be bought at subway stops and also in kiosks and tobacconists. Its schedule is from 6 a. m. to 12:30 p. m.
Tram
ATM
Milan's trolley car is one of the city's best known methods of transportation and has become another icon of Milan. Currently, it has 17 urban lines and 2 interurban lines that connect every point in the city and link with some subway stops. Circulating trolley cars are from different time periods and may become another experience if you get to travel in the more classic vehicles. The stations are identified by its orange color and you can find all the information about tours and schedules inside them.
Bus
ATM
Milan counts with over 80 bus lines and some trolleybus lines (buses with electrical cables). Buses circulate from 5:30 a. m. to after 1 a. m. Plus, Milan counts with night buses that circulate Friday and Saturday nights from 2 to 5 a. m., approximately. Tickets are bought at subway stations, kiosks or tobacconists, except for nights' which are acquired on the bus itself.
Touristic Bus
City Sightseeing Milan
This company offers services in most European cities. In Milan, it's a good option to enjoy the main points of interest without having to walk, but it's not very necessary since everything is so close. The vehicles have two floors and have an uncovered ceiling. These buses go through the city in three different routes with tours that last between 60 and 90 minutes. There's the chance to listen to route commentaries in Spanish.
Trains
Trenitalia
Ferrovie Nord
The train is a perfect option to come from and go to the airport and to visit nearby cities and lakes from Northern Milan. Plus, you can get to Italy's main cities, like Venice or Rome, by train from Milan. There are 3 main stations in the city: La Stazione Centrale, from where the high-speed trains depart to other countries and cities, la Stazione Cardone, from where the private line Ferrovie Nord trains depart and which connects Milan to Northern cities; and Stazione Porta Garibaldi, which connects with locations from Northeastern Milan.
Taxi
RadioTaxi Milano
It's not very common for tourists to grab a taxi in Milan since other transportation methods are very useful. Still, you may need one on certain occasions. For that, you must know that in Milan taxis don't stop when you signal them while they're circulating. To get one, you must go to a specific stop or call on the phone. It sounds a little weird, but it's how it works in Milan.