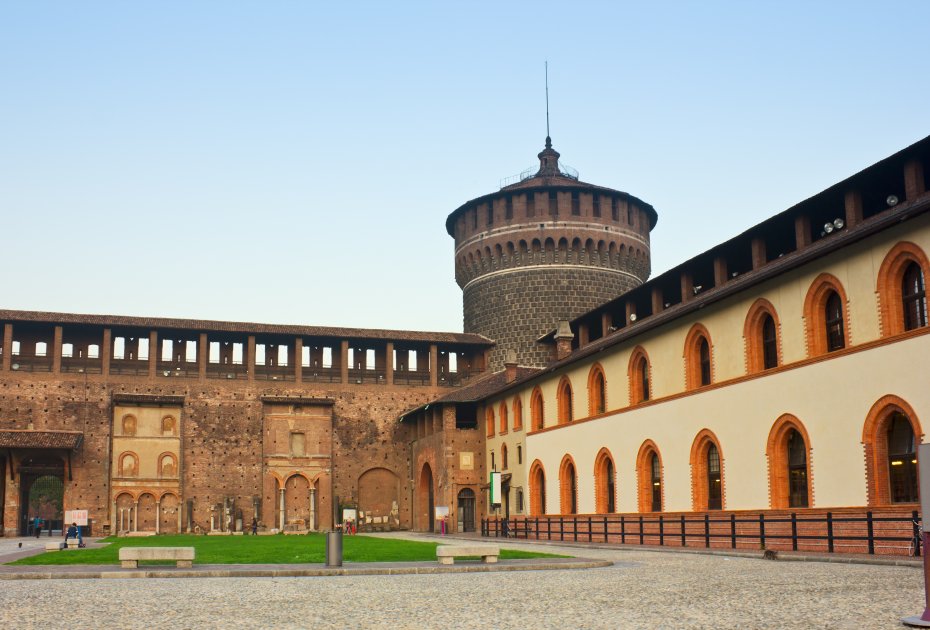 Pic by Neirfy | Dreamstime
Web: Milano Castello
Piazza Castello, 20121 Milano, Italy
45°28'13.8"N 9°10'45.7"E
The Sforzesco Castle is a must-watch in your visit to Milan. It's a fortress built in the 14th century to protect the city. It was later transformed into a palace for the Sforza family and became one of Italy's most beautiful courts.
After it's reconstruction, the building now holds the city's most important museums; the Museum of Ancient Art, the Egyptian Museum, the Pinacoteca, the Museum of Prehistory and the Museum of Decorative Arts.
Besides, it's located inside Parco Sempione, an amazing green area, perfect to walk and enjoy the city.