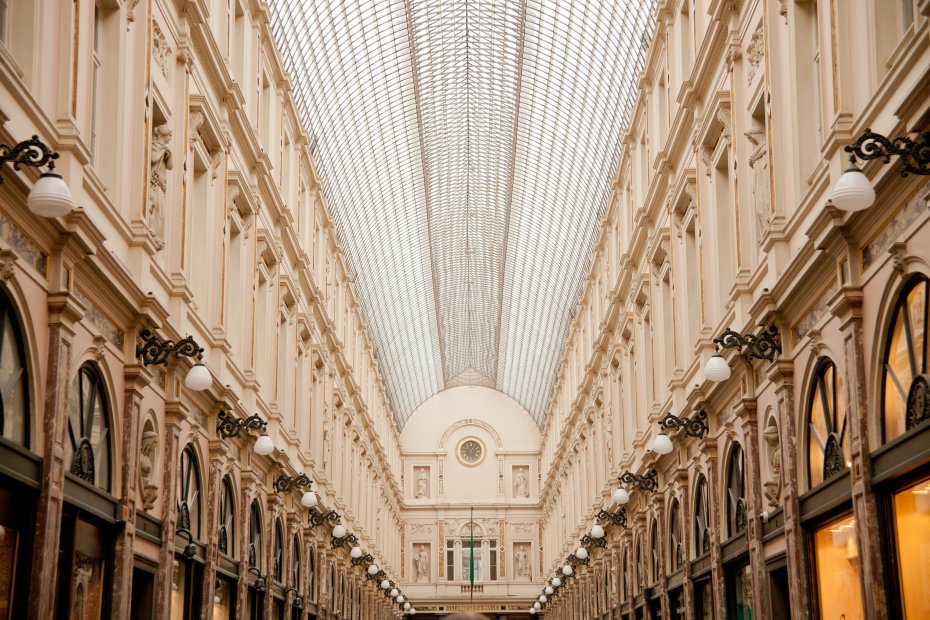 Pic by Viorel Dudau | Dreamstime
Saint-Hubert Galleries is another point of Brussels that's worth a visit. The set of businesses and porches were built in 1847 and an interesting fact is that they were the first in Europe.
Today, they're still considered to be the most beautiful and elegant ones. The galleries are divided into 3 parts: the Queen Gallery, the King Gallery and the Prince's Gallery. In total they are 200 meters long. Among its many businesses there are trendy shops of all kinds, jewelry shops and of course chocolate shops, one of the strengths of Belgian cuisine.