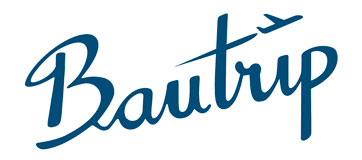 Festivities, Holidays and Traditions in Brussels
Floral carpet
Every two years the Grand Place in Brussels is transformed into a carpet full of petals of all colors. Thousands of flowers make up a big tapestry with a particular design and although this tradition is held in other parts of the world, what makes it special in Brussels is its magnitude. To prepare it, dozens of artisans gather for months to design it and turn the square into an ephemeral but beautiful work of art. That day the City Council opens its doors to the public so locals and tourists can be amazed by this work of art.
Ommegang
In Brussels' Grand Place, the Ommegang is held from July 3rd to 5th. It is one of the most important historical events in Belgium's capital and one of the best known too. This big party is to recreate the welcome festival held in 1549 for Charles V and his son. Thousands of people dress in traditional costumes and fill the square with wagons, horses, giants...
Belgian beer Festival
As every good Belgian city, Brussels also celebrates the typical beer festival. From August 30th to September 2nd the country brewers come together in the Belgian capital's Grand Place and offer tastings of their traditional drinks to visitors. Admission is free.
Iris Day
In May one of Brussels' main festivals is celebrated: Iris Day. This day has been celebrated for about 20 years to welcome good weather. Downtown's streets are filled with activities such as concerts, dances and artists of all kinds, in order to celebrate this event.
Christmas market
Brussels' Christmas Market is one of the most popular and beautiful ones in Europe. It takes place in the Grand Place where dozens of little shops and stalls sell all kinds of decorations and Christmas-related items. It's a very nice market to visit, even if you're not planning to buy anything.
King's Day
King's Day is celebrated on November 15th and it is one of Belgium's public holidays. It is celebrated with concerts, fireworks and parades through the streets of the capital.