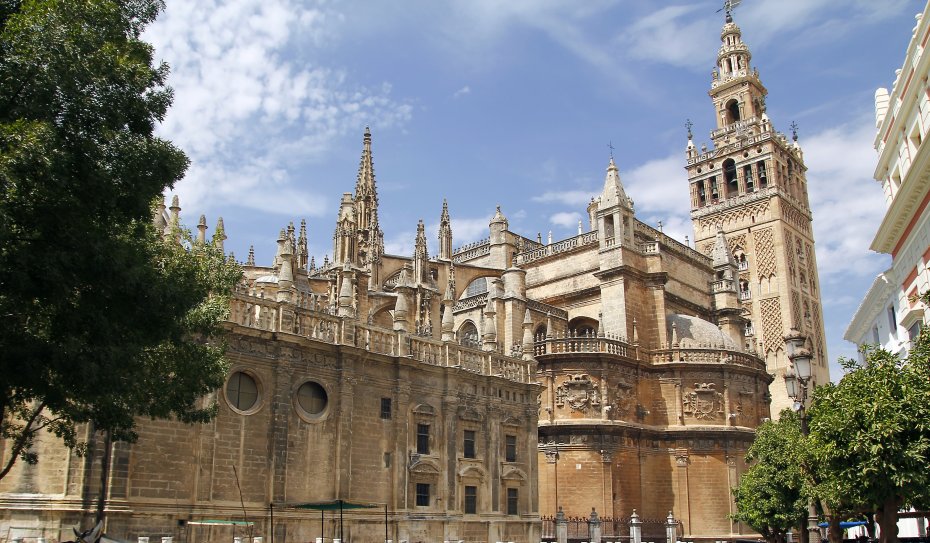 Pic by Jordi Clave Garsot | Dreamstime
The Giralda is the tower of the Cathedral of Seville and we can assure you that it's a must-visit in the city. It used to be a mosque and was later recovered to celebrate Christian services, which has given the final result of a building with architectural styles combined in a magical way. The cathedral can be visited and, if you are organized and timely, you can make an appointment to climb the Giralda and admire the views from all Seville. Another fact is that the Giralda tower was declared a World Heritage Site in 1987.
There are bars and restaurants with very tasty cuisine all around it. It is worth to visit the inside of the Cathedral, but you can't miss contemplating the façade both day and night.