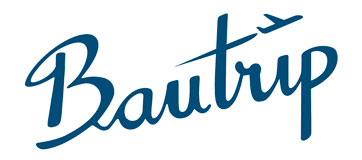 Festivities, Holidays and Traditions in Seville
Feria de Abril
It is the most famous and characteristic party of Seville. This festival is celebrated two weeks after Easter and brings together the whole bullfighting and flamenco-sector. The April Fair is celebrated both day and night. Women dress in gypsy costumes and men wear suits. The dress protocol is regulated according to the time of the day, because outfits change as hours pass. Before you desperately go and buy tickets to attend this fair, you should know one thing. The April Fair is mounted in "booths", where only those who are part of it can enter. That means that if you have not been invited and don't know anyone who is in a private booth, you probably won't get in! But thankfully, there are 16 free access booths to all curious who want the party.
The "Feria de Abril" is worth seeing. In it, the essence and flavor of southern Spain is palpable in a festive and cheerful atmosphere.
Holy Week
During the Holy Week in Seville, the city recovers a tradition that has been celebrated since Roman times. In these days, religion and history go hand in hand. Many of the streets of Seville are filled with processions - or religious parades - to carry the crucifix of Jesus Christ or virgins and saints. In Seville and other Spanish cities, such processions are declared an international tourist interest.
Procession "El Rocío"
"El Rocío" is a procession held annually in Huelva where, during an early morning on May, the Virgen del Rocio is carried to Ermita del Rocio. Although it is a festival located in Huelva, there is a lot of tradition in Seville and it has become a true religious phenomenon. Every year, hundreds of pilgrims walk, ride or drive on the road to witness this religious festival.
La Bienal de Flamenco en Sevilla
The Bienal de Flamenco is an internationally known flamenco festival born in 1980. It is organized every two years, hence its name, between the months of September and October in Seville. Singing, guitar and dancing activities are organized in places around the city, such as the Teatro de la Maestranza, the Teatro Lope de Vega and Plaza de Toros de la Real and many others. All elements of flamenco are shown in these areas, as well as risky innovations and cutting-edge ideas. Of course, it's a unique experience to feel, first hand, the harmony that follows the world of flamenco.
Bullfights
Throughout the year, bullfights are organized in the bullrings of the city.