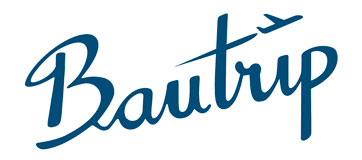 New York, a city that doesn't sleep, as Frank Sinatra sang. The Big Apple is one of the largest cities in the United States and one of the most popular in the whole country and the world. Millions of tourists visit it every year attracted by its various iconic symbols and its wide range of leisure and cultural offer. New York is the birth place of new trends and developments in many fields such as art, gastronomy, technology,... business, fashion... the list goes on and on! New York is busy city, full of energy and you'll always find new things to do: strolling at Central Park, enjoying a meal at a renowned restaurant, window shopping at Fifth Avenue, going to a gospel mass, ice skating, flying over the city by helicopter... pretty much whatever you want to do. Anything is possible in New York.
The most characteristic feature of New York is its skyscrapers. These amazingly tall buildings make much of the landscape and dynamics of the city and this skyline is certainly the most photographed in the word.
The Big Apple is the birthplace of very large companies and institutions with a great influence worldwide and lots of them have their headquarters in it.
It's also been the scenary of thousands of movies and ad campaigns, probably thanks to its streets with vibrant atmosphere that you can breath in every corner. And the thing is that no matter where you turn to look at there's always something worth seeing, whether it's a Broadway musical or getting to know some of the hidden corners between their five districts: Manhattan, Brooklyn, Queens, Bronx and Staten Island. Lights, shops, people, countless skyscrapers, restaurants, fashion, cars, shows or museums full of art. New York's an endless city, and even if you've already visited it several times, it always has something new in store for you.