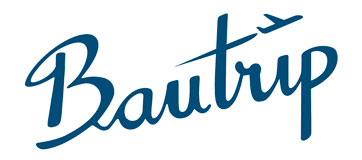 Transport in New York
Metro
Metropolitan Transportation Authority
The New York subway is one of the largest subways in the world. It has 26 lines, 500 stops and over 1000 km of rails. So, with that many stations it's easy to get to almost all the city's landmarks. The only downside is that trains and stations are a bit old, small and a little dirty, though many would say that's part of its charm. The best thing about New York's subway is that it operates 24/7. Ticket prices are affordable but a bit expensive. We recommend that you buy the MetroCard as you can also use it for busses.
Bus
ATM
At first glance traveling by bus in New York can be a bit complicated, but it isn't. It's very simple to know where you are and where to go thanks to the streets' numbering and you'll find your way quickly simply by looking at the lines maps. In addition, busses letters indicate the district in which they operate: Manhattan (M), Brooklyn (B), Queens (Q), Bronx (Bx) and Staten Island (S). Note that there are normal busses and "limited" ones, "limited" buses only make a few stops in the line in order to go faster.
Train
Amtrak
The main railway company operating in New York is Amtrak. The city has two main stations: Grand Central Station - from where Northern Line trains depart towards Connecticut and New Jersey- and Pennsylvania Station (Penn Station) where Amtrak and Long Island companies operate. The latter offers trains to Washington, Philadelphia, Boston and Baltimore among others.
Taxi
Yellow cab NYC Taxi
Getting a taxi in New York has become a ritual for tourists, excited to copy the famous arm movement seen in many movies. Even so, getting a taxi is a good option to ensure a comfortable, spacious and good way to get around without paying an crazy amount of money. Except when it rains: when water starts pouring from the sky it's pretty difficult to get a cab.
Ferry
Staten Island Ferry
Staten Island Ferry is a free service that connects the island of Manhattan to Staten Island. It's a unique opportunity to enjoy one of the ferry rides with the best views in the world: Manhattan and Brooklyn's skyline and the Statue of Liberty. In addition, the service works 24/7 so you can take the opportunity to travel during the evening, watching the sunset while traveling from Staten Island to Manhattan and back enjoying the beautiful sight of the city lights reflected on the Hudson River. A stunning show... and it's free!
Tourist bus
Big Bus Tours
Tourist bus, also known as "Hop on Hop off Bus", is a different way to discover the city. There are several operators and companies that offer this service but the best known in New York is «Big Bus Tours». The different vehicles offer several tours and options with different prices and run through different districts such as Manhattan, Brooklyn and the Bronx. You can even find night routes.