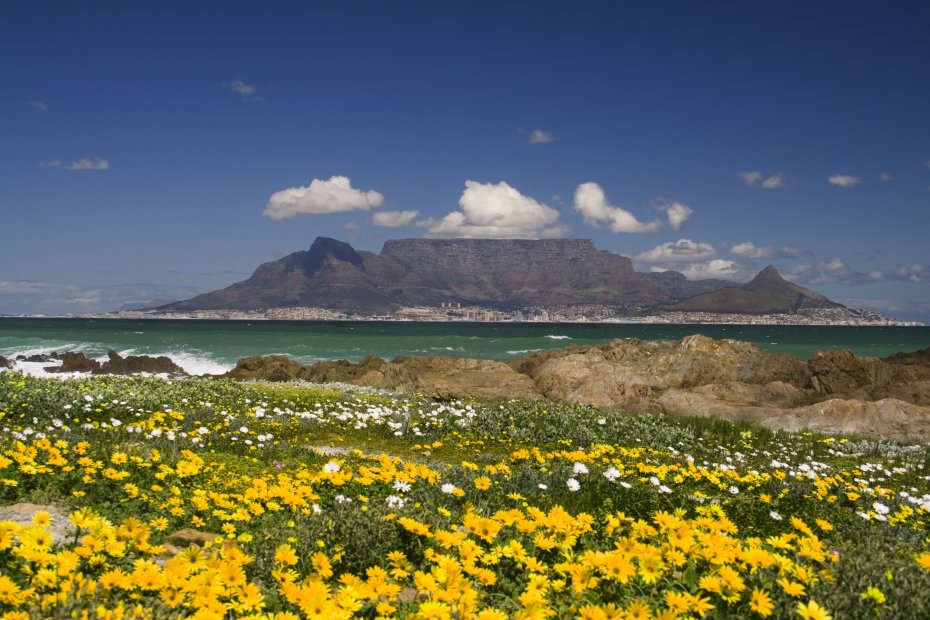 Pic by Andrea Willmore | Dreamstime
Table Mountain is a mountain that is integrated into Cape Town. The shape of this mountain is very characteristic because the top is a flat area of more than 3 kilometers leading to huge cliffs. This makes it one of the most representative symbols of the legislative capital of South Africa and maintains a very close relationship with the city.
The mountain is part of Table Mountain National Park, a green and wild space surrounding Cape Town. There are some hiking trails to reach the peak, or if you don't want to walk, another option is to take the cable car. The views of the city from here are frankly stunning; the valley, Cape Town and the only thing that can be seen as the background is the horizon over the ocean.