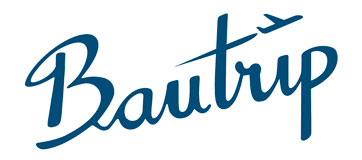 Festivities, Holidays and Traditions in Cape Town
Kaapse Klopse
Kaapse Klopse is Cape Town's New Year carnival and is celebrated one day later, on January 2nd. The celebration dates back to slavery times, when once a year the slaves had this particular day off. Slavery was abolished in South Africa in 1834 and since then they have been celebrating that. Throughout the whole day the streets of the legislative capital of South Africa are full with people, dances, colors, parades and shows.
Cape Town Cycle Tour
Cape Town Cycle Tour is one of the most important concentrations of cyclists from around the world. Every year thousands of people go to South Africa to ride around Cape Town peninsula drawing a circle shape. The event is lived with great enthusiasm and excitement among the population and tourists. Argus Cycle is a good way to promote Cape Town and its surroundings through sport.
Cape Town Gourmet Festival
Cape Town Gourmet Festival is held in May and as the name suggests, the main protagonist is food. The festival attracts hundreds of renowned chefs from around the world to South Africa, to show their skills in the culinary art. The reason it's so interesting to go to this festival is the mix of flavors from different cultures and this festival also attracts many people from all over the world. It is further proof of the multiculturalism and freedom that encompasses Cape Town.
Human rights in Cape Verde
March 21st is not just any day in Cape Town or in South Africa as a whole. This is the day they celebrate Human Rights Day, a day especially important for black people as less than 300 years the slavery was put to an end in the country. During this day the different communities of different religions and ethnic groups cooperate and do the same thing, they truly are an example of tolerance and acceptance. Throughout the city and in parks and gardens major concerts and shows are organized and of course, the food also plays a important role. And one last note, you can go to some museums for free,so take advantage of that!
Galileo Open-Air Cinema
Galileo Open-Air Cinema is a good opportunity to live a different experience in Cape Town, dive deeper into their culture and mix with the local people under the South African starry sky. Every year on March and April giant TV screens are installed in two of the main city gardens to display a list of movies -different ones every day- in a magical setting, always starting at sunset. You need to pay an entrance fee to access the facilities but it is affordable and you'll probably live an experience you will always remember when you think back to your trip in Cape Town.
Cape Town Marathon
When flowers begin to sprout during September, Cape Town is experiencing one of the most prominent and important South African sporting events: the Marathon. The streets are paralyzed to make way for the country and around the world runners so they can jog by the city's most emblematic places and enjoy the spectacular ocean views. Usually they organize two runs, a 10 kilometers one and a 42 kilometers one so if you dare, you can choose the one that matches best with your fitness level and with your desire to trot in the mother city.