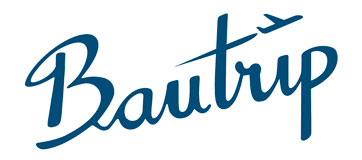 Transport in Cape Town
Metrorail
Metrorail
The metrorail is one of the most popular means of transportation in Cape Town although it isn't famous for being on time. If you have to be somewhere at a specific time, maybe it's better to seek an alternative transportation or leave your hotel with time to spare. Still, thousands of people use it every day so it works, partially. Similar to many countries, watch your belongings and do not show valuables when you're taking the metrorail.
Train
Transnet
The train connects Cape Town with other locations around the country. Most carriages are comfortable and the trip is enjoyable. In addition, the train is famous for being on time, and is a very good method of transportation if you have to travel a large distance in the country.
Bus
Golden Arrow Bus
The Golden Arrow Buses company is a bus company that runs and has many bus stops in Cape Town. The bus is a good alternative to get around the city although the vehicles timeliness sometimes are not the scheduled ones. Still, the ticket price is very affordable and if the stops are near the area you want to visit the bus is a good choice.
The City Sightseeing Bus
The City Sightseeing Bus is a tourist bus that goes around Cape Town. The bus is designed, above all for tourists and the route goes through many of the city's landmarks. It is a good option to get a general idea of the legislative capital of South Africa and to know neighborhoods that perhaps you wouldn't be able to see if you were walking.
Taxis
Taxis are a convenient and easy way to get around Cape Town. Although the price is higher than most of the other means of transportation, it is a comfortable ride. There are many taxis in the city so it is not hard to find one on the street. It is important that you ask if the price is metered or agreed beforehand. Depending on the distance the payment method might change.
Car
The car is one of the most efficient ways to get around Cape Town and there are different companies that rent vehicles. These companies are also at the airport. It is important that you ask if your driver license is valid in South Africa. If it is not, or you don't dare to venture through Cape Town streets, you can hire a driver so the drives will be safe and efficient.