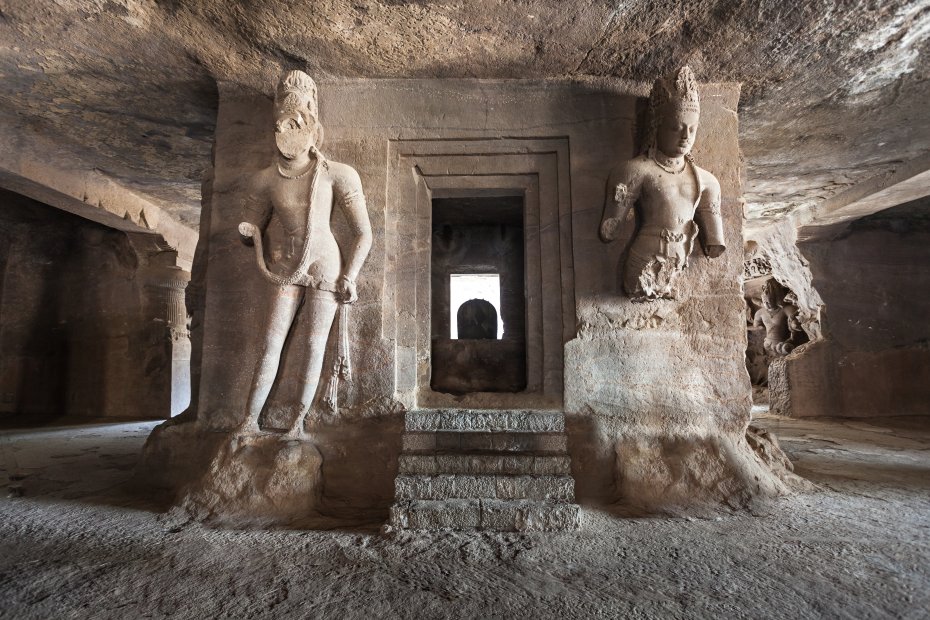 Pic by Saiko3p | Dreamstime
Elephanta Island, also called Gharapuri, is one of the most famous parts of the city and the one that gets the most visitors. It was declared a World Heritage Site by UNESCO in 1987.
The island is just 10 km from the city and can be reached by ferries that sail from India Gateway. What makes this small island attractive is the set of temples and caves in the rocks dedicated to the god Siva. You can visit 5 of the 7 caves, all of them filled with sculptures and carvings on the walls. The whole set of these seven excavations in the rock can be easily visited in half a day or a full day, depending on the pace. On the island there are many monkeys around that
often try to grab food, be carefull!