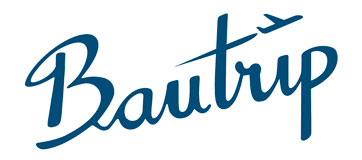 Festivities, Holidays and Traditions in Mumbai
Holi Festival
Holi Festival is one of the most famous India festivals: it has already been adopted in many Western countries. The celebration begins a few days earlier when families prepare their wood to burn on the Holi eve. This tradition comes from ancient legends that tell how Jolikú (hence the name) tried to kill a king blinded by power burning him at the stake. The known part of Holi, in which colored powders are released into the air creating an incredible show, comes from another legend, where the mother of Krishna, the blue face god, allows hers son to paint her face of any color so he wouldn't feel bad about his appearance. This festival, which marks the beginning of spring, is also known as the love feast.
Diwali
Diwali is the beginning of the Hindu New Year and is celebrated all over the country. The festival lasts one month, from October 7 to November 8. During the night of the fifth day, the streets are filled with lights and color. Families gather for dinner, lighting firecrackers and fireworks. Besides, it's normal to see painted houses with friezes and drawings to bring good luck for the new year.
Independence Day
August 15 is celebrated throughout India as the Independence Day. It's one of the few days that's celebrated as a political national holiday and not a religious one. The population takes advantage of the holiday to visit their relatives, so overcrowded trains are common. The main celebrations are in New Delhi, even though Mumbai also celebrates it with several events.
Ganesh Chaturthi
Ganesh Chaturthi is a Hindu festival celebrated in honor of Ganesha, the elephant-headed god. It takes place in August or September and lasts for about ten days. The festival's celebrated at home and public spaces, where temporary sanctuaries are installed in different parts of Mumbai with figures of Ganesha. During the last day, thousands of people gather on the seashore to plunge the gods' statues as a sign of good luck.
Elephanta Festival
Elephanta Festival is an event held in Elephanta Island, 10 km off Mumbai. It's one of the most important festivals of performing arts, music and dance of Mumbai and brings together artists from all around the country. It's celebrated in February and scenarios are located in different emblematic points of the island. You can enjoy all kinds of performances and traditional dances from different Indian regions.
Nariyal Poornima
Nariyal Poornima is the fishermen's day of the Koli community in India and it celebrates the beginning of the fishing season and the end of the monsoons. That day, men and women of the community offer bowls full of coconut rice, a dish considered as the greatest offering that can be made, to the gods. In addition, thousands of flowers crowns are thrown into the sea and the local decorate their boats with paint, flags and oil lanterns. Celebrations usually end with dances and songs.