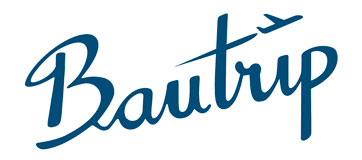 Transport in Mumbai
Subway
Mumbai Metro One
The first line of Mumbai subway opened in 2014 and it connects 7 stations of the north of Mumbai, near to the suburbs and away from tourist areas. Yet the line is still active and the intention is to connect with the south of the city. Another line's also projectedbut is not know when it'll be finished yet. The ticket costs about 10 rupees.
Bus
BEST
Mumbai bus fleet is managed by the company BEST. The buses are red and have one or two stories. They go all over the city and it's been said that it's the most organized and reliable
bus network of India, even though you need to be patient with timetables and traffic jams. The good news is that fees are very cheap.
Rickshaw
In some areas of the city, especially in the suburbs, it's still possible to catch the famous Rickshaws, a kind of motorcycle with three wheels which can accommodate up to 3 people. Prices tend to be
discussed before making the trip, but now most of them work with a taximeter.
Cabs
Classic Cabs of the city can be recognized for their black and yellow color and for being Fiat brand. Currently you can also find the "minicabs", which are private companies and are painted in green and silver or red and yellow. The so-called "cool cabs" are blue and usually have air conditioning. Most taxis have taximeter, but it can't hurt to keep an eye on it from time to time to check whether the price is right.
Train
MRVC
The suburban train network of Mumbai is one of the most chaotic and crowded in the world. The carriages are usually crowded not matter the time. It's the fastest way to get around the city, even though it may be overwhelming. It works from 04:00 am to 01:00am every day. It has several lines but the main ones are the Railway Central and Western Railway, and many stations where other long distance lines concur.
Ferry
In Mumbai port, near India Gateway, there are several regular ferry lines linking the city with different points of the Konkan Coast and the islands that are before it, like Elephanta Island. Prices and times vary depending on the destination and the day of the week. You can go there to ask for info.