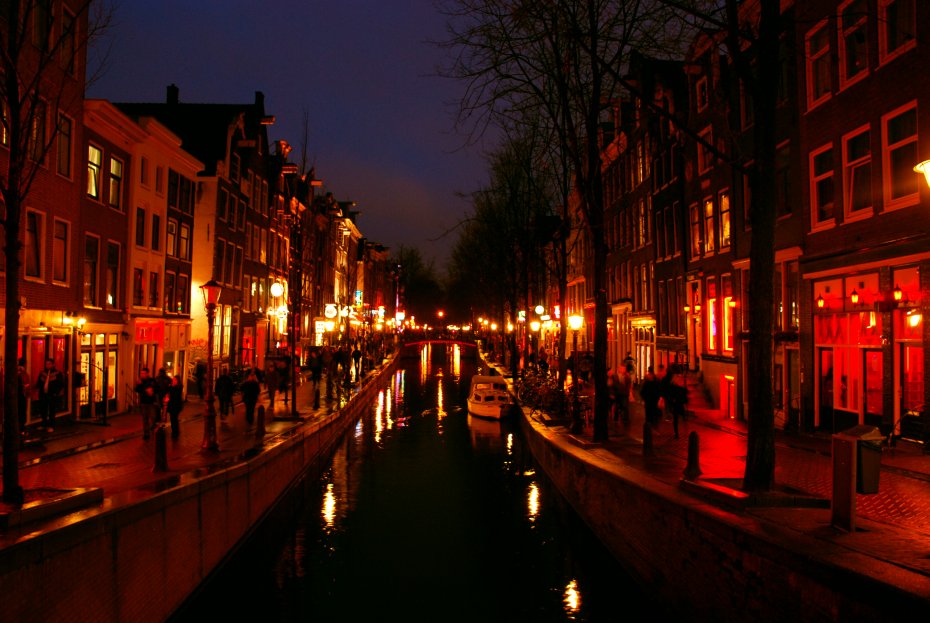 Pic by Petr Švec | Dreamstime
Between Oude Kerk church and Nieuwmarkt Plaza.
52.372981 4.896486
It is one of Amsterdam's more touristy areas and it's inevitable to end up walking by the red zone streets due to its central location. It is known worldwide for its red neons, sex toy shops and shop windows full with girls offering their services in a very natural and standardized manner.
Prostitution in shop windows is legal in the Netherlands since 1911 and there are a lot of curious people who come to this zone to walk through its streets and enjoy the show. The best time to visit the red light district is at night, the time of the day which is by far the most appropriate with its atmosphere. It is important to know that is forbidden to take pictures of the girls and this can cause you a fine, in addition to make the girl you photographed very angry.