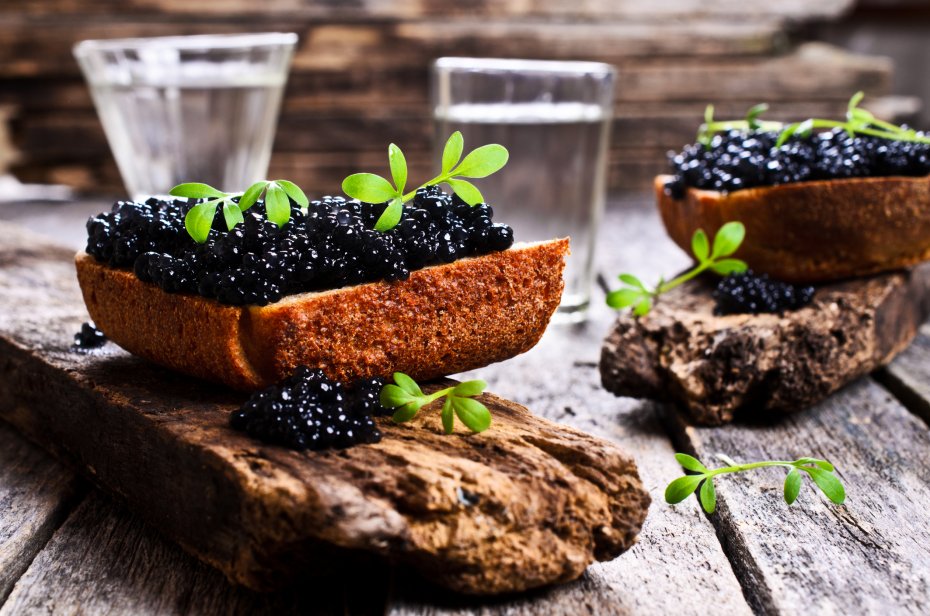 Pic by Ziashusha | Dreamstime
Europe - Russian Federation -
Moscow
In Russia, the luxury dish par excellence is caviar. It's customary to sell two types of caviar, red, which comes from salmon roe, and black, which comes from beluga or sturgeon roe.
Black Beluga caviar is the most valued caviar and the most expensive in the world. It is usually only served in top restaurants. However, you can also buy it in small blue cans at Russian gourmet shops.
Caviar's steep price is because the species of fish from which caviar comes from are endangered so the only legal caviar is the one that comes from fish farms, though sometimes this isn't respected. Red caviar is much more common -and affordable- both in Moscow and in Russia overall. You can add this delicatessen to many dishes. At home, Russians usually eat it spread on bread, with blinis or butter.
More dishes, recipes and food from Moscow