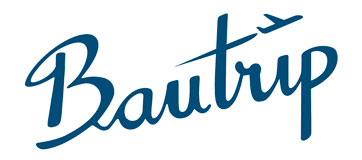 Transport in Venice
Wheeled Vehicles
In downtown Venice no wheeled vehicle can go around, that includes bikes. Land transportation arrives from the mainland to the island through the Liberty Bridge and ends its ride on Piazzale Rome where cars and motorcycles are obliged to park before entering the city.
Vaporetto
ACTV
Vaporettos are the most common way to get around downtown Venice they have the same role as the buses in other cities. These ships-ferries have several stops along the Grand Canal and above all are used to cross the channel or to move from one neighborhood to another. The ticket price is expensive but you can buy bonds. Boats work from 4:30am till past midnight.
Water taxi
Venice is a city that can be a little bit expensive and water taxis' prices don't help. A trip in one of these yellow boats only pays off if you are traveling in a large group, because it can take up to 10 people at once. Prices are set according to the routes and usually they're not negotiable.
Góndola
Gondolas are the best known and traditional Venetian transport. They are the traditional long, narrow and black colored boats propelled by -the gondolieri- gondoliers using a single oar. Today these boats are basically for the tourists' enjoyment while they cross the channels to the "O Sole Mio" tune sung by the gondolier wearing a striped shirt. Prices are even more expensive than the vaporetto but the experience is completely different.
Traghettos
Traghettos are gondolas used to cross the Grand Canal only from one bank of Venice to the other, for areas where there is no bridge. These gondolas are shared and the journey is short so you don't need to pay a lot of money. The ride costs a few cents but traghettos don't work on holidays.
Bus
ACTV
Although it can't go into downtown Venice, it can be a good thing to know that you have the option to ride the bus in order to go to the mainland. Also, in the Mestre, Lido and Santa Croce areas, there are buses. This is the cheapest way to go from Piazzale Roma to Marco Polo Airport.
Alilaguna
Alilaguna
The alilaguna is a kind of water bus from the airport to downtown Venice. It is an interesting option to go around, though the ticket price is a little more expensive than the other alternatives.
Tren
Grandi Stazioni
The train is a good option to come and go from Venice to another city in Italy such as Florence, Rome, Padua and Verona. Santa Lucia station is the main city's station and one of the largest ones in Italy.