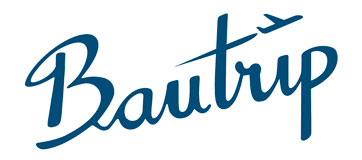 Transport in Paris
Subway
Paris, Convention and Visitors Bureau
RATP
The subway in Paris has a network of 16 punctual, fast and efficient lines. Besides, it's a very affordable way to move around the French capital and is well connected to the RER trains. It is the fastest way to move within the city and get anywhere you want to visit in Paris during your days of sightseeing. In addition, the service remains active for, the entire day, from 5:30 a.m. in the morning until approximately 01.00h am.
Bus
RATP
Buses are a good alternative to the subway. The system was built so that it is very intuitive and vehicles and stations are well signposted. There is bus service all day every day of the week, but there's only half of vehicles working on Sunday and the number of lines operating are reduced during the night. The only difficulty you'll encounter when you use the bus is to know where you are supposed to get off. Find out about it before using it or ask the driver and enjoy the landscape of Paris on wheels.
Train
RATP
Trains are one of the easiest ways to move around Paris. The RER train connects several strategic points of the city so you can move smoothly. The ticket cost is the same as the subway's and also connects Paris' suburbs or remote areas of the subway line. You must take into account the area where you are going and purchase your ticket based on that. The further away, the higher the price. Logically!
Some of the main stations: Nord, Saint Lazare, l'Est, d'Austerlitz gare Montparnasse, and Lyon. They all connect Paris, get to other cities and even serve to go abroad.
Ship
Batobus
Although Paris has no sea, the Seine River, with considerable flow, goes through the city and allows the passage of ships. In the French capital, there is the Batobus, a boat with 8 stops that adds a bit of fun and attraction in your commute.
Taxi
Taxis are a convenient and efficient way to move around any city. Paris is no exception, although the heavy traffic of the city makes it take longer than expected. If you're patient and you like to use taxis, it's a great way to discover the city. If you don't, then you can chose an efficient alternative. It's usually not cheap, although it is safe and effective.