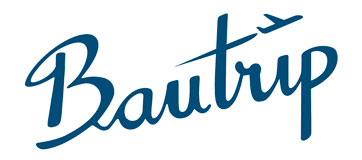 Festivities, Holidays and Traditions in Madeira
Christmas and New's Year Eve
Travellers choose to visit the island mostly in this period of the year (yes, yes, more than in the Summer). In November, the island starts to prepear the holidays turning on the Christmas lights everywhere, from the biggest city to the tinniest village. On the 23rd of December there is a very special tradition for the locals in Madeira: to go to the Mercado dos Lavradores, where they celebrate holidays with family and friends, drinking, singing and eating. But the icing of the cake is the New's Year Eve. Thousands of people crowd together in the Funchal Bay to see the fireworks, one of the most spectaculars worldwide in the Guiness Book of Records.
Flowers festival
The flowers festival in Madeira is one of the most beautiful events and traditionals in the island. It is celebrated in Spring, specially in Funchal city, where they do many activities and celebrations during some days. During the festival days the city is full of flower exhibitions all around, flower carpets in the streets and events like the kids parade, where boys and girls carry flowers to the Esperanza Wall. The last day there is the main parade, where several groups dance and walk on filw with amazing suits full of flowers and embroideries. The performance is very nice and it's worth to be seen.
Do Monte Festival
Do Monte Festival is the most religious festivity in the island. It is celebrated on the 14th and 15th of August to commemorate the "Senhora do Monte" in the popular church of Monte. The night of the 14th devotees meet all together in the church to sing, dance and eat the whole night. The following day is the national holiday and they celebrate a mass and a procession to thank "Senhora do Monte" for her blessings.
Colon Festival
Cristóbal Colón lived in the Madeira island and his house is still preserved. Every beggining of September they celebrate in porto a Festival exclusively dedicated to him. During 3 days there are exhibitions, performances and concerts, but also a parade which tells stories about Colon's life in the island and pays tributo to the "Portuguese Discoveries Era". There is also a performance of Colon's arrival in Porto Santo in 1478. A very interesting tradition where you can learn a lot about the kept secrets of the personality.