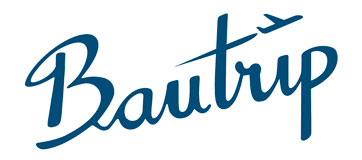 Festivities, Holidays and Traditions in Dubrovnik
Dubrovnik Summer Festival
This famous festival starts usually on 10th of July and finishes on the 25th of August, so you can always join at any day and enjoy of the festival, no need to be there the whole time. The festival was inaugurated in 1950 to bring the best cultural events to the city streets, walls and façades of the Old Town. It is quiet famous for its classical music and opera and theater, specially with Shakespeare.
Dubrovnik Winter Festival
This beautiful and quiet new festival takes place between the 2nd of January until the 6th of January. The program of the event includes the lighting of the first Advent candle, many performances and concerts, holiday cottages featuring local food and drinks and a very fairy tail decoration of the city centre. We can add that when the Advent-Christmas Winter Festival ends it comes the New's Year Eve celebration, also quiet spectacular in the city centre streets. It is also interesting to know that on the 26th of January there is the Night of Museums in Dubrovnik, they are all for free and they stay open late with some special events.
Dubrovnik FestiWine
During the month of April (usually from the 16th until the 22th approximatelly), you'll find this wonderful Festival dedicated to promoting all types of wines from Dubrovnik and more in general from the South of the Dalmatia region of Croatia. The festival attracts over 100 local winemakers, who present their wines at the Festival's organized tasting events and meetings. What is also very cute and interesting, is that during this week, some of Dubrovnik's best restaurants offer special menus in combination with local wines.
Ston Wall Marathon
Are you a marathon man/woman? Then if you are visiting Croatia in September you can't miss this date: 23rd of September. The route starts and ends in the nearby Dalmatian town of Ston, the full marathon route leads you south to Pržina and north to Duba Stonska, following stretches of the medieval Ston Walls and the around the Adriatic coast. The price for the Marathon is 39€, for the 15 km 33€ and for the Fun Run route 23€.
Good Food Festival
If you are visiting Croatia and specially Dubrovnik in Autumn, you have a very special event from the 18th of October until the 21rst (it can vary every year). It is the Good Food Festival, based on many culinary presentations focusing on local specialties, also with some wine tastings, culinary workshops, and other interesting events such as ̋Dinner with a Famous Chef ̋ or ̋Eat & Walk ̋ tour. If you are a foodie lost in Dubrovnik, you'll be able to enjoy special menus in many restaurants of the city. Bon appetit!