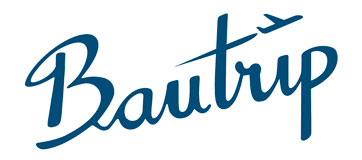 Transport in Dubrovnik
Taxi Dubrovnik
http://www.taxidubrovnikservice.com
Dubrovnik has a quiet good taxi network. You can book it in advance via email or calling. In Dubrovnik they operate with the taximeter while out of the city they will probably base their fares on the Kilometre marker. Most of them will show you a common list of fixed prices for all taxis in the city (from the Airport or from the most common points).
Bus Croatia
www.buscroatia.com/local-buses-dubrovnik/
Dubrovnik is not a huge city, actually, you can cross the city walking in just one hour and a half. The city has about 10 bus suburban lines. There are many bus operators, but the Bus Croatia is the main one. These buses are usually orange and white. In addition, there are other companies connecting Dubrovnik with other cities in Croatia and touristic sites.
Car rental
The best way of travelling around the region is certainly renting a private car, so you can discover every corner of the area without depending on bus timetable. Depending on the season of the year it's better to book in advance, but you can also do it in the airport, where you'll find all the available options.
Bike rental
Dubrovnik is a good destination for cycling from a beach to another, but also to discover many corners around the city. If you love cycling cities it is very worth to rent a bycicle (you'll find many options like with the company "Biking Croatia").
Ferry, Croatia Ferries
www.croatiaferries.com/dubrovnik-ferry-port.htm
If during your stay in Dubrovnik you are planning to visit other Croatian islands such as Bari, Bol, Hvar or Korcula, you'll find 3 companies operating to 17 destinations. During the seasonal period there are about 33-39 trips per day and during the low season 8-14. Lokrum (Portoc Bay) is the closest island from Dubrovnik (Old Town Port) with a trip time of just 15 minutes and a ticket price of 40 kunas (about 5€).