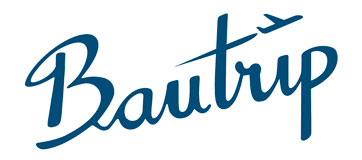 Festivities, Holidays and Traditions in Chicago
Air & Water Show
Air & Water Show is an aerial spectacle developed over the waters of Michigan lake during a day in the month of August. It's been celebrated for over a century and the Thunderbirds of the Air Force usually participate. They're paratroopers and acrobats of the air who demonstrate their amazing skills with risky and hypnotizing moves. Adrenaline is happening, and that's the why thousands of people go to the shores of the Lake, to see these aerial exhibitions.
Venetian Night
Venetian Night is a festivity that most of the locals in Chicago wait anxiously. Every August 8, around the sunset, the Michigan Lake fills itself with dozens of illuminated and decorated boats that travel around the shore, with music and fireworks. This celebration gathers thousands of people who admire this show, and it's one of the favorite nights among the children and young ones.
Taste of Chicago
Taste of Chicago is one of the most important gastronomic events of the city and it's celebrated on the last days of June, in the Grant Park, in front of Michigan Lake. Each year, thousands of people travel to this place in the world to taste de most exotics flavors of the communities that live in the city and have a sunbath. The festival lasts for over a day and in many opportunities includes the acts of the 4th of July, the Declaration of independence day of the United States.
Grant Park Music Festival
Grant Park Music Festival is the classical music festival that is celebrated each summer with the Grant Park Orchestra in the Millennium Park of Michigan. It's an event that moves thousands of people, which makes it a must have to have a place to sleep, so that you don't miss this festival. One of the most magical moments in the Grant Park Music Festival is during the sunset, when the Chicago Skyline lights up and the music embraces the city.
May 5th in Chicago
Chicago is a multicultural city where different ethnicities and cultures live. The May 5th is the Hispanic festivity, and the Mexicans go out to the city to pay tribute to their victory against the French invader troops. It's really big thing where they organize festivals, traditional dancing, music and shows. Entertainment is guaranteed.