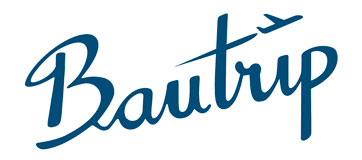 Transport in Chicago
Pedways
Pedways are underground crosswalks really functional in winter. Chicago tends to have snow during winter and these pedways grant access to train stations, stores and some buildings. It's interesting to have a map of these streets -they have them in touristic places and some stores- so you don't spend much time on these passages.
Metra
Metra Rail
Metra Rail is the interurban train company that covers the transportation on the peripheral neighbors in Chicago and the cities around them: La Salle and Millennium among others. There are 12 train lines and the price of the ticket is fairly low. It's a rather comfortable means of transportation, without having to wait too much.
Bus
Chicago Transit Authority
The bus is one of the most economical means of transportation in Chicago and it provides a good service. The only problem with it are the traffic jams that sometimes happen in the city. Just like trains, bus service works almost every hour of the day, though frequency gets reduced from midnight to 5 a.m. The price of the ticket is really cheap and it can be bought in machines, the ticket dispenser on the bus stations or in tourist information posts.
Train
Chicago Transit Authority
Chicago is one of the biggest cities in the United States and the traffic often exceeds expectations. The train is one of the best ways to move around the city and the elevated train connects the shopping downtown, the financial zones and the outskirts. There are 7 train lines and the service works 24/7, though from midnight to 5 a.m. the frequency is lower. During this time zone there are the "overnight" trains and busses, and one important thing to know is that the busses that go to the airport work all day long. The price of the ticked is fairly low and it's bought on ticket machines or at information posts. Coaches are well equipped and almost always on time.
Taxis and taxiboats
Despite the traffic in Chicago, many of the tourists think that the taxi is one of the most practical means of transport, though it's one of the most expensive. It's easy to find taxies, and you can stop them on the street or call them if you need them. There are many companies that work but most of them charge a price over 2 USD to "lower the flag".
In Chicago, there are also taxiboats which travel across the Michigan Lake and are a good alternative if you have to go to a place near the water and wanna skip traffic.