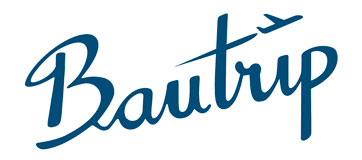 Festivities, Holidays and Traditions in Beirut
Beirut & Beyond Music Festival
Organized in cooperation with Oslo World Music Festival and taking place usually in the early December in Dar El-Nimer for Arts & Culture. The event is attended by local performers and bands as participants, many of whom have already famous in the Middle Eastern show business.
Fête de la Musique
Usually celebrated on the day of the solstice. Besides French performers and bands, many local musicians also attend the celebration as participants. Central streets of Beirut serving as the traditional venue can be visited for free. Another event gathering a lot of tourists is Beirut Cultural Festivals lasting throughout the month of June, during which Hyppodrome du Parc de Beyrouth becomes a fairytale-like place full of music, children's entertainment, and magic shows.
Byblos Festival
Happening every year in July, the famous sea city of Byblos, also known as Jbeil, hosts one of the most popular music festivals in the Lebanon. Bringing together a diverse range of international and local artists, this festival appeals to all genres, including famous artists like the jazz musician Jamie Cullum. It takes a few weeks in venues throughout the town.
Baalbeck International Festival
Located in the middle the breathtaking Roman Baalbeck ruins, the Baalbeck International Festival is another music festival held in July foccused on jazz the music. It is a good opportunity to visit the amazing and unique Roman city while enjoying of a high quality music.
Tyre and South Festival
In the South of the Lebanon you also have the amazing city of Tyre with its Tyre and South Festival, also happening in July at and around the ruins of the town. Activities include dance shows, poetry readings, musical performances, crafts fairs, and lectures on the region's culture and history… It is another unique opportunity to visit and enjoy of music.
Eid al-Fitr
Taking place annually around August and September, depending on the lunar calendar, Eid al-Fitr marks the end of the holy month of Ramadan and the end of the Islamic fest. In this public holiday you'll find a good variety of food, gift exchanges and shopping of new clothes.
Lebanese Independence Day
Happening on the 22nd of November, the Independence Day marks the date in 1943 when the country gained its freedom from France after a 23-year period of the foreign mandate. In this celebration you'll find military parades, happy people in the streets and Lebanese flag outside the buildings.