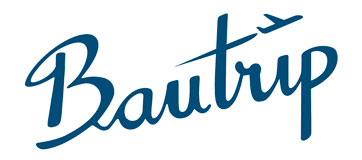 Festivities, Holidays and Traditions in Toronto
Canada Day
July 1st is celebrated all over the country as Canada Day. A day in which the independence of the country is celebrated with parades, fireworks and open-air events in the main cities. If during your trip you match with this day you'll have the chance to first-handedly live a great party and get close to Canadians… what a great opportunity!
Caravan
Toronto is one of the most multicultural cities in the world, and in august the population celebrates this mix of cultures with a great festivity. The different cultures and ethnicities that live among the city share dances and traditional dishes from their homelands. It's an event full of color and music, and it has the goal of celebrating the coexistence and respect that characterizes Canada so much.
St. Patrick's day
Although it is a traditional festivity from Ireland, St. Patrick's Day is celebrated with many events and a great parade in Toronto. In this city there is a vast community of Irish people and that's why the festivity has gained so much importance year after year until becoming one of the main celebrations. But not only are the Irish people the ones who celebrate, many other communities from other countries which reside in the city celebrate it too. They organize a great parade through the streets of Toronto together.
Gay Pride Day
Toronto is one of the 10 best cities in the world where you can celebrate the Gay Pride day, very appropriate with the country's open-mind, according to several posts from the LGBT Sector. The celebrations go on for a week and the rainbow colors from the flag that represents them dye the city and the music doesn't stop on the streets. It's the perfect occasion to discover Toronto's most rule-breaking and modern face.
Nuit en Blanche
The Nuit en Blanche, the Night in White, has nothing to do with the color that this celebration's named after. It refers to the night without sleep that people who dare to celebrate this event spend. During Toronto's Nuit en Blanche, the streets of the city turn into an art gallery, opened from 19h until dawn. A whole night, full of shows and artistic projects that dress the main spots of the city that, every year, gathers over 400 national and international artists. An uncommon cultural celebration that manages keep thousands of people awake, during a whole night.