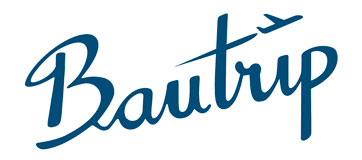 Festivities, Holidays and Traditions in Tel Aviv
Shabbat
Even though this isn't really a holiday, Shabbat is an event distinguished from other cultures. Most of Israel's population is Jewish, so the holidays of the week vary from other parts of the world. On Friday and Saturday nights, all work activities are paralyzed and Shabbat is celebrated, which in Judaism and certain Christianity is the seventh day of the week and, therefore, the day of rest. During Shabbat, trains don't circulate, nor do many other public services open. Besides, elevators may not work and you may find other similar situations.
Ahava Dead Sea Festival
During the month of April in the Dead Sea, in Israel, there's a music festival with rock bands. Many Israelite and tourists attend to witness the musical shows along with other artists' in one of the world's most amazing and exceptional landscapes.
Boombamela Festival
Boombamela Festival is an alternative music festival held near Tel Aviv, in Nitzanim, and it's probably one of Israel's most famous. It's held during Easte. I it, indie music, creativity and contact with nature mix. The event is inspired in Kumbh Mela, the peregrination of Indians to bathe in the holy river, and gathers thousands of people every year. From Tel Aviv and other towns, busses are organized to get to this event.
Purim en Tel-Aviv
During a week of the month of March in the streets of Tel Aviv and other towns, there are certain celebrations known as Purim. These are always accompanied by costumes, people on the street and colors… many colors! The festival dates back to the biblical story of Easter, when Persian Jews where saved from death thanks to king Achashcerosh, around 480 B.C. Many residents and tourists meet to celebrate the event, accompanied by their friends, family and all types of drinks.
Día de la Independencia
The night from April 22nd to 23rd, the sky of Tel Aviv is filled with fireworks to celebrate Yom Ha'atzmaut, Israel's Independence Day. From Rabin square to the shore, you'll be able to enjoy the activities organized while you eat a traditional Israeli dish and watch how Tel Aviv's sky burst into color.
Open House Tel Aviv
Once a year, in May and for a whole week in Tel Aviv, private spaces are open to the public so they can be visited both on the outside and the inside. This is undoubtedly a good opportunity to discover sites and parts of the city that are normally just enjoyable to a few. So if you're in Israel this time of year… take advantage if you can!
Night parties in Tel Aviv
Tel Aviv is a dynamic city with an open minded population. In Israel, it's known for its nightlife in bars and nightclubs, also for gay audience. This shows the multiculturalism of locals and tourists, who can enjoy all kinds of parties. The harbor area is very busy at night, though there are other parts of the city with a lot of party life.